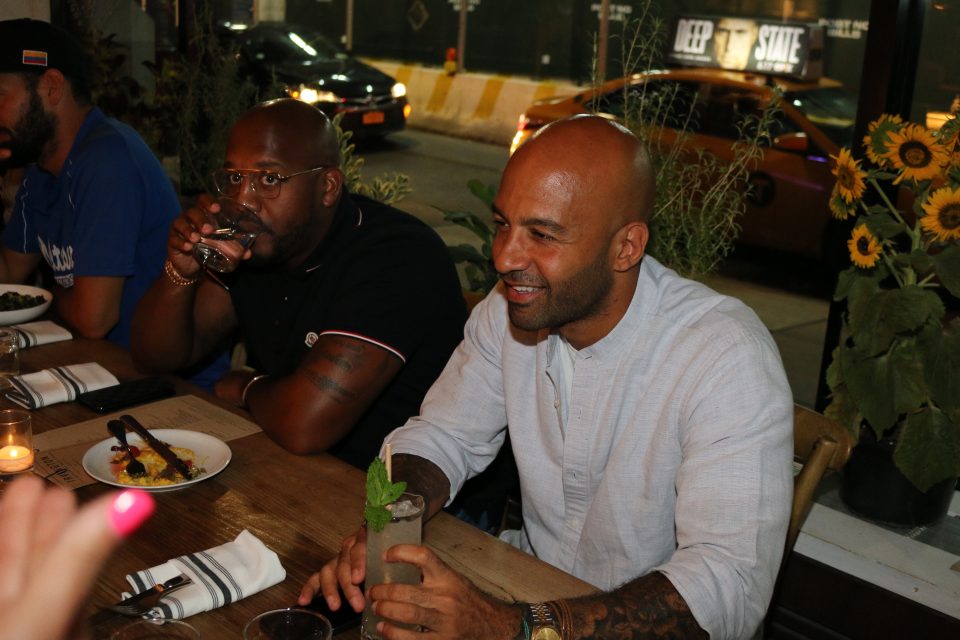 As far back as 1989 when hip-hop icons EMPD recorded "Please Listen To My Demo," up-and-coming artists have searched for the secret recipe to blowing up. With music going digital, there are plenty of ways for artists to share their work, but standing out in a crowded landscape is challenging.
Enter Dutch Masters, a famed cigar brand with deep hip-hop roots, which routinely doubles down on its commitment to helping rising artists share their craft by providing unique performance opportunities, studio time and mentorship with hip-hop royalty.
Hours before a Dutch Masters-sponsored, New York-based artist showcase at the legendary performance venue SOB's, Dutch Masters arranged a meet-and-greet between up-and-coming artists and heavyweight industry execs to allow for a question-and-answer session with tips and best practices for an artist trying to "get on."
One of those execs was Russ Jones, vice president of network relations and promotions for RCA, who said first and foremost an artist trying to make it should have "individuality and standing out from the pack."
Jones continued: "The gatekeepers and people that have access to opportunities for artists are much more accessible now so you have to separate yourself from the pack whether it's your creativity, imagery, your flow, or the way you roll your projects out."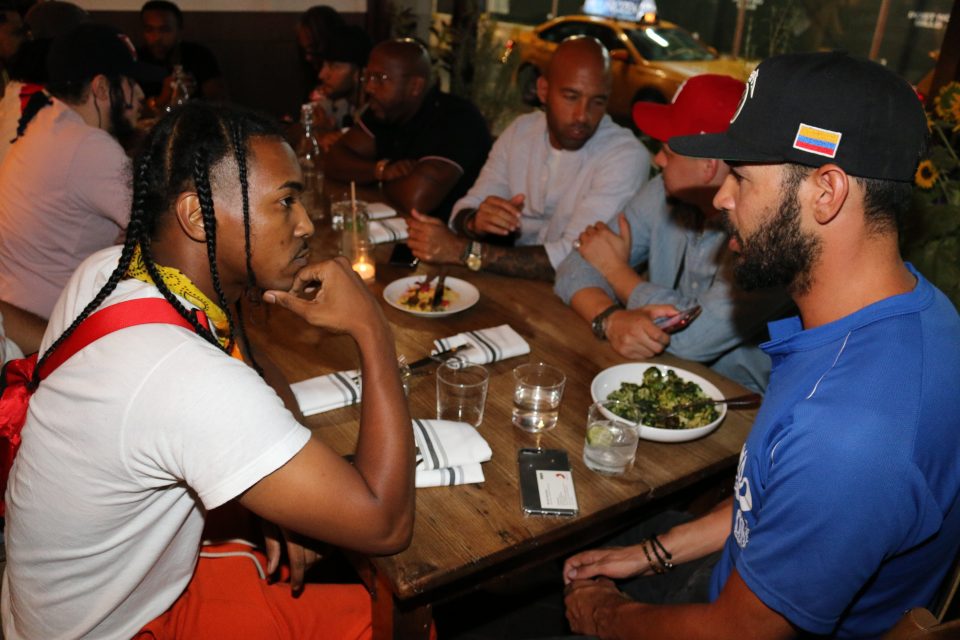 In years past, there was one major formula for success: 1) Create music; 2) Shop music to a major label; and 3) Pray to get a record deal. Now, however, artists like Chance The Rapper have demonstrated that artists can stay independent and have major success or go the record label route and benefit from having an experienced team behind them.
To that end, Jones said, "Once artists realize that all independent means is that you're cutting out the middle man and increasing your share of the pot, who wants to give free money away? But once you get into it you realize that signing with a major is [about] using their services. So there are different levels and different ways to utilize services.
"You can do it independently and hire each person in each section of what you're trying achieve, or you can go to a label where they offer it all to you in one stop for a bigger piece of your pie."
With programs like Craft Syndicate, Dutch Masters' mentorship contest, artists compete for an opportunity to work directly with superstar producers and artists to create a product that is unveiled to the public. Through that process, they learn valuable career tips that can help them decide which direction they should take in their career.
Even with superstar endorsement, there are still a few pitfalls new artists should avoid. "A very important step is missing the part of the journey where you learn to communicate with your fans," Jones said. "Some people want to jump to 100K followers or 100K streams but miss the connection stage where you build real fans who help you amplify your messaging, celebrate you, promote you and spread that word of mouth."
To that end, the more things change, the more they stay the same. While an artist has a couple of different career routes, there are a few things that never change: 1) Make sure you're dope; 2) Develop your craft and image so that you come off like a star; and 3) Build a fan base that is excited about your projects and helps you spread the word.
To stay in the loop on Dutch Masters' artist opportunities, follow @dutchmasterscigars on Instagram with the hashtag #burnslow, and check www.craftsyndicate.com for upcoming artist mentorship programs.
Check out the photos from the event at SOB's below.