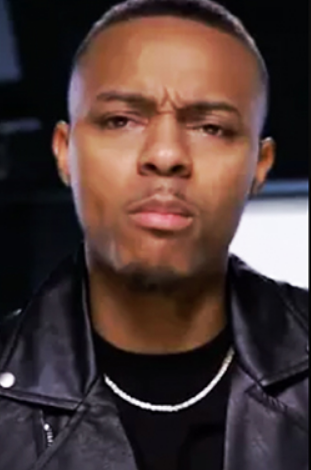 Rapper and reality TV show producer Shad Moss, aka Bow Wow, has completely snapped, it appears. He has apparently reached his breaking point with a band of bloggers out there in cyberspace ceaselessly disturbing his peace with frequent shades at his persona.
The So So Def alum, 31, is actually posting social media messages on Instagram of taking some bloggers out. Literally.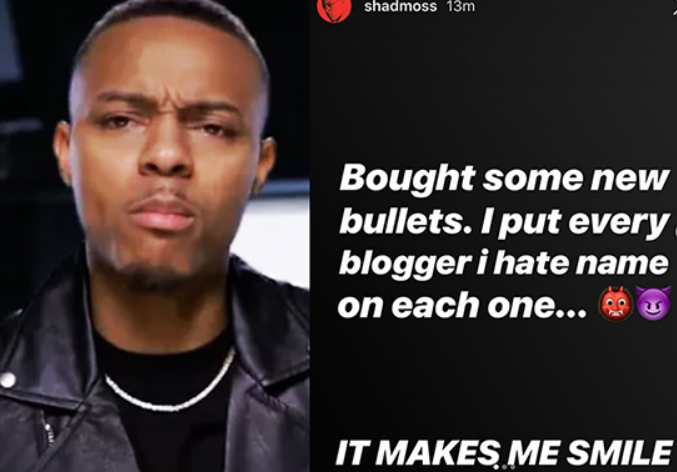 The former child star, a Columbus, Ohio-born product who was discovered by Snoop Dogg at age 7 while performing in Los Angeles, quickly rose to stardom under Jermaine Dupri and So So Def in Atlanta. But Bow Wow has exhibited alarming behavior on social media for several months now.
It is the latest in a series of odd and mystifying social media rants that Moss seems to be susceptible to at regular intervals.
In May 2017, Moss defended his "uncle" Snoop Dogg against an attack from Donald Trump, saying on IG: "Ayo DonaldTrump shut your punk a– up talking s— about my uncle Snoop Dogg before we pimp your wife and make her work for us."
This past summer, Bow Wow spewed another stream of vituperation. Moss lashed out at bloggers and various entertainment sites for digging into his romantic relationships. He also said he would quit entertainment altogether and go work at a GameStop and then said he would be giving all his money away to random strangers through a cash app:
"Im cash apping all my money away today. So if you want some free money yall can have it… lets [sic] see if you think money makes you happy," he ranted on his IG page back then.
In fact, Bow Wow's latest album Edicius, released in April 2018, created a social media frenzy because the title is "suicide" spelled backward.
"The meaning means … to bring yourself back from something," Moss explained on Twitter at the time. "The name represents relentlessness, coming back for more even after death. Left the old me and woke up a NEW ME."
A concerned fan then tweeted, "@SMoss what do you see yourself in the future?"
Bow Wow responded somberly as if embroiled in a deep depression and obsessed with fatalism:
"Not far. Because my mind telling me I [won't] see 35 … my whole life I been paranoid like someone out to get me. Which is crazy. I used to think Id [sic] die in LA when I was younger because of big and pac. I use [sic] to be terrified as a child. Crazy thoughts."
Do you believe it is time for some intervention by Moss' celeb friends? Is Bow Wow stuck in the sunken place in your opinion?