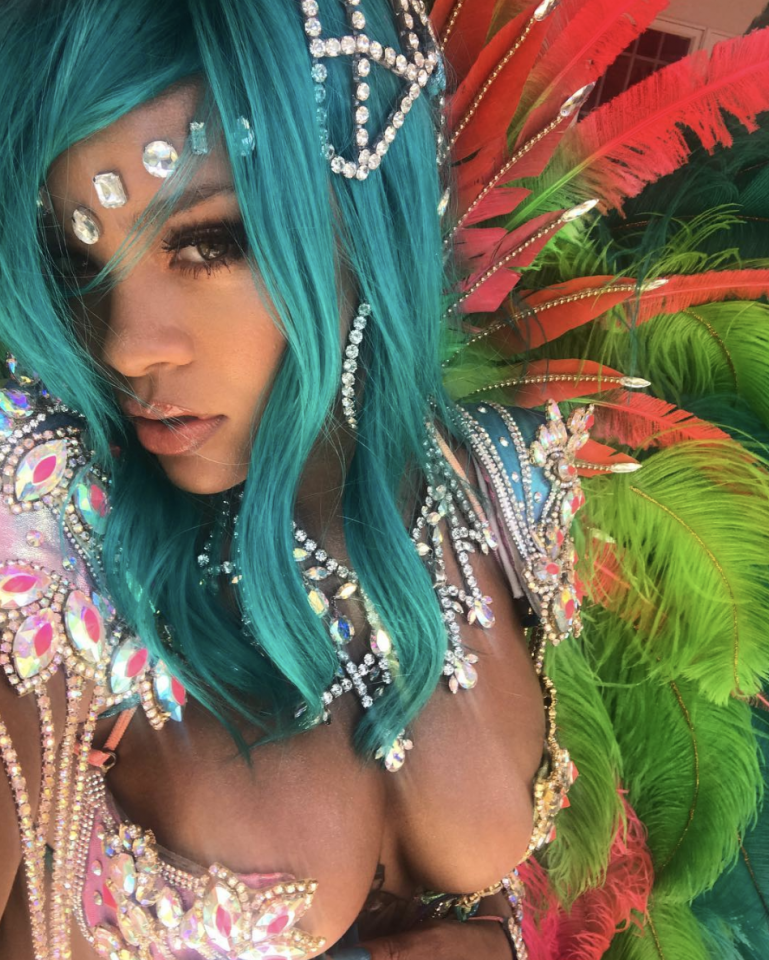 Rihanna has us work, work, work, work, working to figure out what new product she is going to release in her next Fenty Beauty line.
On Thursday, Aug. 30, the singer-turned-beauty mogul posted a throwback photo on the Fenty Beauty Instagram page of her preparing for a festival in Barbados. She can be seen in the photo rocking a blue wig, turquoise nails, face jewels and a fabulous traditional carnival outfit. The photo caption is, "Do you see what we see? Coming soon… @badgalriri." This wouldn't be the first time that the singer has previewed her products before we even knew they existed. In the 2017 photo, Rihanna was glowing, rocking her famous Fenty Beauty Body Lava.
The post sparked interest in which product RiRi might be hinting at. She has already released a primer, foundation, eyeshadow, eyeliner, lip gloss, highlighter, and concealer. So when we look at the photo, we can only guess at what's to come for the beauty line.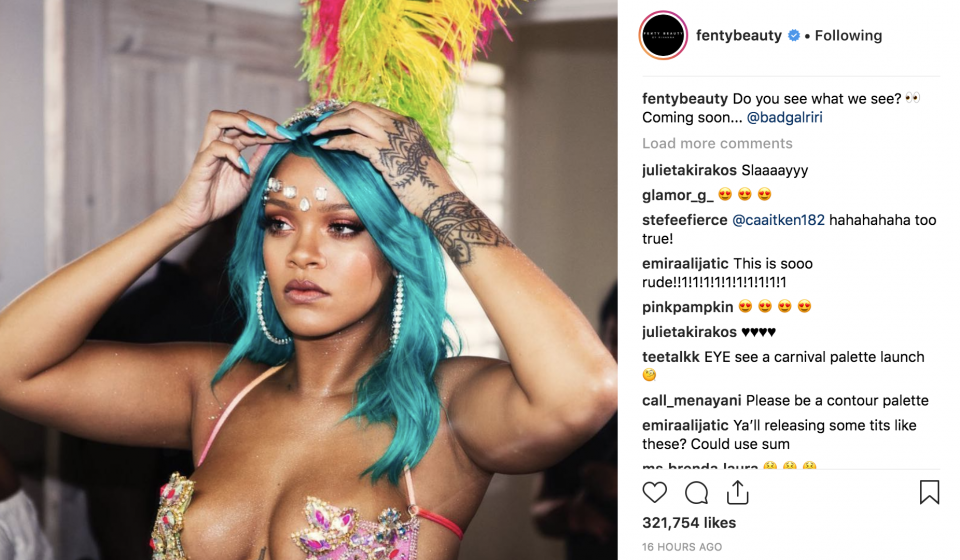 Our guesses were as good as members of the Rihanna Navy, who took to the comments to share some of their own. Fans' guesses ranged from nail polish to wigs and everything in between.
One asked: "Nail polish? Or the face jewels?"
Another speculated: "EYE see a carnival palette launch."
Another excited poster wanted to know, "Is it lashes? IS IT LASHES?"
"It can be a lip liner or a brow product,"  yet another surmised.
All of these are spot-on guesses, but whatever the new products are that will hit the shelves from Fenty Beauty, we can be sure that they are going to be poppin' because Rihanna never lets us down when it comes to her spin on beauty.
Until the next announcement, all you Fenty Beauty lovers out there will just have to wait in anticipation.