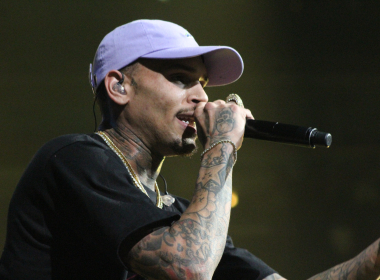 "Loyal" hitmaker Chris Brown is currently locked in a bitter legal battle with the mother of his four-year-old daughter Royalty, Nia Guzman, as she believes she should receive $21K per month in maintenance (more than what he's paying now) and thinks she is owed $250K in retroactive child support. However, the 29-year-old singer has hit back at her in his own legal papers, obtained by The Blast, by claiming this is the third time she has asked for an increase in support and he thinks any more money would be "spoiling" Royalty. He argued: "Providing a four-year-old with everything she demands could be harmful and is not in her best interest."
Guzman has also claimed that Brown only has Royalty for 20 percent of the time, but the singer is adamant he has her for at least 12 days a month. He's outlined that he pays $6K a month for a private school, covers her medical expenses and pays for a nanny (though Guzman's mother takes care of Royalty), as well as coughing up $1,770.98 a month in vacations and travel, $1,516.59 for gifts and entertainment, and another $419 for activities.
Brown believes Guzman is using their little girl as a pawn and he's made it clear on his documents that he's not willing to pay the $21K per month she's reportedly requested, but he is happy to increase it to $9,813 a month.
He also claimed the pair only slept together once and she didn't tell him she was pregnant until Royalty was born but, even then, she allegedly withheld custody from him when he refused to cough up more money in support.