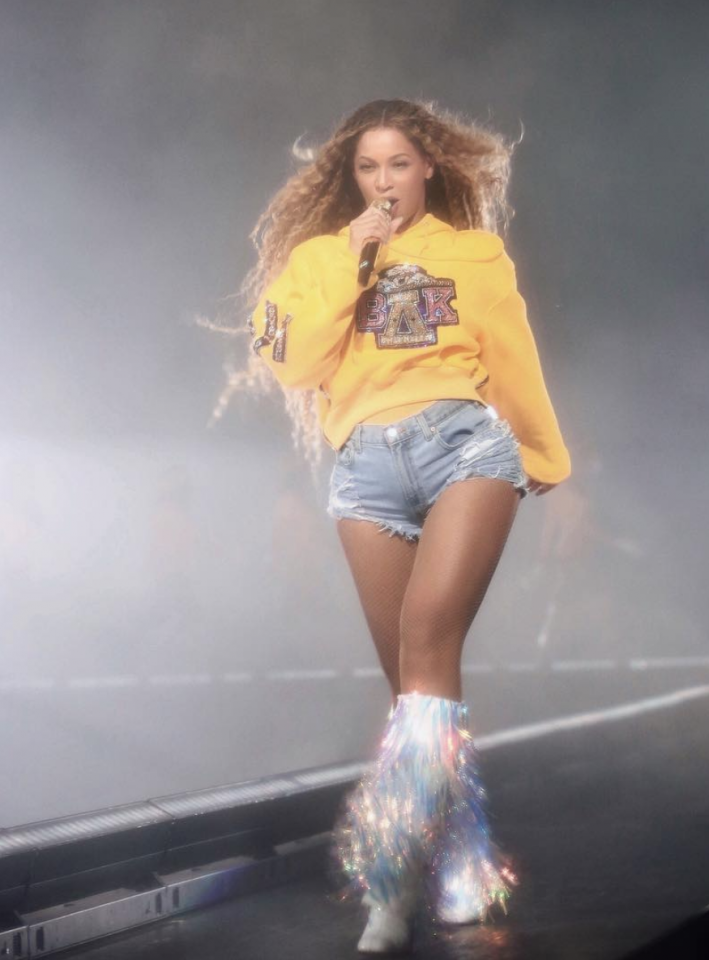 Happy Birthday, Queen Bey!
Beyoncé was born on Sept. 4, 1981 to Tina and Mathew Knowles in Huston, Texas. We all love Beyoncé, whether she is slaying the stage on tour, showing her hubby Jay some love or being a mommy to her three little ones. Throughout her career, she has created the perfect sing-along songs for every occasion. In honor of her 37th birthday, we have created the perfect Beyoncé music playlist you can relate to.
1. "Party" — When it's your birthday and it's time to party
Beyoncé definitely gets the party started with this anthem. The celebration song will have you decorating, calling people over and turning up in your living room.
2. "Get Me Bodied" (Extended version) – When you're ready to dance
This is the song to rally up your girls and head to the club. The beat is made for dancing and showing off your moves. If you don't know how, don't worry. Bey has added easy-to-follow dance instructions like, "Shake ya derriere in them Dereon's
shake, shake ya diary air in the House of Dereon."
3. "Irreplaceable" – Breakup song
This song was released on her 2006 B'Day album. This is the perfect song to blast when you've just ended a bad relationship. "Don't you ever for a second get to thinking you're irreplaceable," Beyoncé sings as a reminder to all her exes. Although breakups are hard, playing this soundtrack on repeat might just ease your breakup blow.
4. "Run the World (Girls)" – When you're ready to conquer the world 
If you just need a little inspiration to get your day started, Bey's "Run the World (Girls)" is the song for you. Queen Bey's empowering women's anthem will have you marching into your office ready to conquer the day. 
5. "Single Ladies" (Put a Ring on It) – When you're single and ready to get married
Bey released this hit song as a part of her Beyoncé – I am Sasha Fierce album. This song is all about the power of a ring and sent all the single ladies into a craze in 2008 demanding wedding bands.
6. "Sorry" – When you're fed up with a relationship
"I ain't sorry" is just another power-packed saying from Beyoncé's 2016 Lemonade album. "Sorry" became the anthem for women who have been mistreated over and over and were sick and tired.
7. "Love on Top" – When you're ready to reveal your pregnancy
We all love Beyoncé's fusion of modern R&B. This is the soundtrack performance behind her big pregnancy reveal at the 2011 MTV Video Music Awards. If you are ready to do a Beyoncé, this would be the perfect anthem.
This is one of the best Beyoncé songs for anyone, whether single or in a relationship. Although the ballad seems sad about a relationship of betrayal, the chorus is empowering. The message about self-love is so important to remember for any stage in life.
9. "Drunk In Love" – When you're in love 
Bey released "Drunk in Love" in 2013 featuring hubby Jay-Z. This became the couple's anthem with Bey and Jay explaining how they are so in love that they feel intoxicated.
10. "Flawless" (Remix) – When you're feeling confident
Beyoncé released the "Flawless" remix on her self-titled album Beyoncé. The song is an empowering anthem about waking up as your best self. Shirts have been made with sayings made famous by this song, including "I woke up like this…Flawless."
We appreciate Beyoncé for always creating songs that we can relate to no matter what we are experiencing in life. We wish Queen Bey a fabulous birthday and many more.