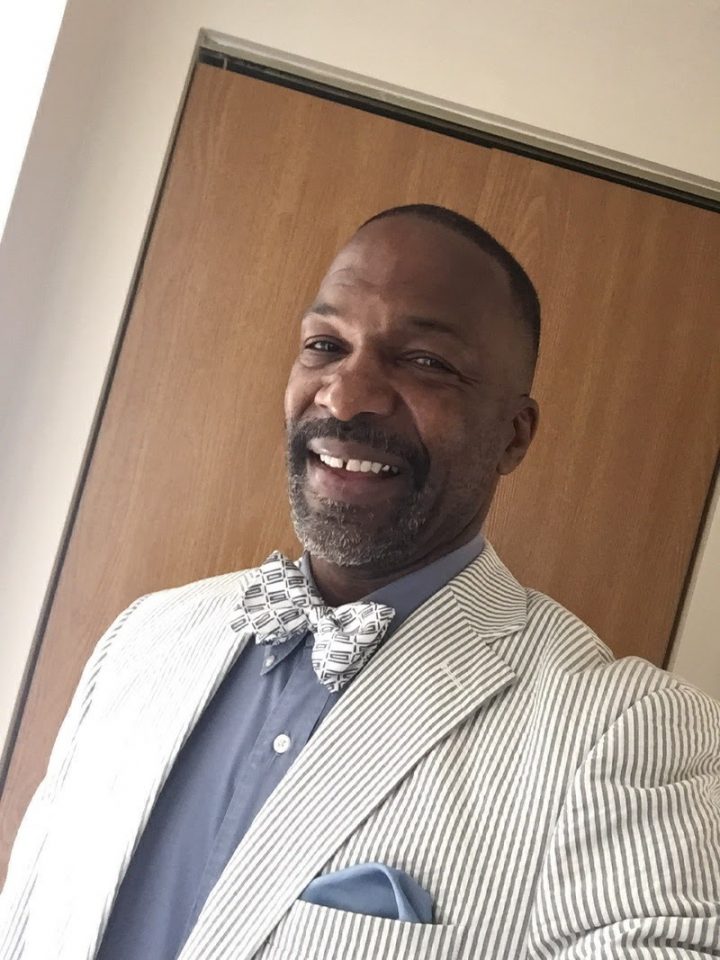 Kevin Johnson holds a Ph.D. in medical sociology, a master's degree in family sociology and a bachelor of science degree in public affairs. He is a licensed social worker and certified peer support specialist and has practiced and served as a director, therapist, case manager and behavioral specialist in the health and human services arena for 27 years.
Johnson is currently writing two books under Cognella Publishing, titled What Happened to American Society? A Sociological Perspective" and a textbook on the "Introduction to Sociology: A Global Perspective" to be distributed to and used in America's college and university classrooms.
He is scheduled to be one of the featured speakers at the Detroit Recovery Project's Black Men's Healing Conference: Solutions to the Opioid Epidemic on Friday, Sept. 14, in Detroit.
Before the conference, Shakhan shared his insights on the topic with rolling out.
Why is the men's healing conference important when it comes to healing men in the Black community?
Conferences such as the men's conference allow for large quantities of men, presenters and supporters to convene at one time in one place with a particular theme. An abundance of knowledge, inquisition and shared experiences are likely to abound from this type of setting.
How would you describe the opioid addiction epidemic's impact on the Black community?
The opioid epidemic is, unfortunately, a long-standing epidemic and is not new to the Black community. The opioid epidemic is considered new because it has taken on a different form of usage among a different demographic of victims along with a higher economic gain for its promoters.
As with many social phenomena, the human crisis is often not addressed until they affect the status quo. With the rise of opioid use now affecting middle-class families, Whites and youths, the powers that be are realizing that their sons, daughters and neighbors are as vulnerable as the Black community has always been.
We have the dual need for the alleviation of usage along with the promotion of viable and appropriate economic gain choices, such as jobs, education and vocational training.
What can health professionals do to provide education through community organizations about health and the opioid epidemic?
Health professionals should collaborate to provide a designed approach to community organizations, schools, colleges, churches and social clubs in which knowledge on the far-reaching harmful effects that opioid use has on their families, community and society at large from developmental, economic and quality-of-life perspectives.
How does economics play a role in the opioid addiction epidemic?
The economic impact begins with the exploitation of pharmaceutical companies, physicians and practitioners taking advantage of the demand for opioids without caring or monitoring the dispensing of prescriptions by physicians and practitioners. The economic impact is further exacerbated by its potential for drug dealers because of its high demand. Consequently, two groups of participants are victimized while two groups of participants are advantaged. Pharmaceutical companies and prescribers experience large gains of money while drug dealers and users experience criminal consequences and addiction.
What is the emotional language that men should be aware of and communicate better?
Emotional language should mainly consist of supportive statements that indicate that its OK for a man to care about another man's health or lack of health practices. Men must be able to positively and supportively confront each other with language that indicates their care and knowledge about health risks and the sharing of their experiences with positive health promotion activities.
What recommendation do you have for health checkups and developing better health regimens for Black men?
It is my belief that most Black men are aware of health risks and most preventable causes of death that we face. I believe there is a mindset among Black men that has been developed via the lack of health-care access and their ability to perform sick roles that minimize the health risks that they actually undergo.