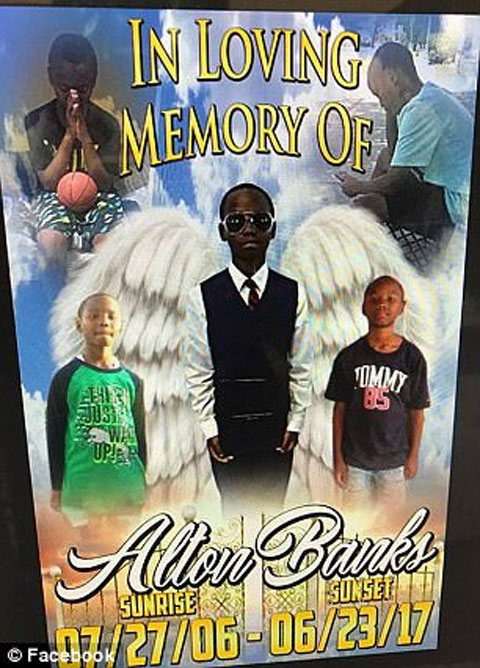 Florida law enforcement officials are stating that the death of a 10-year-old boy is due to accidental contact with particles of fentanyl. According to the Miami Herald, Alton Banks, who was due to turn 11 in a few days, came home nauseous and vomiting after going to the neighborhood swimming pool. A few hours later he collapsed and was transported to the hospital where he was later declared dead on June 23, 2017.
Investigators are now stating that the deadly drug fentanyl was detected in the young boy's system. Fentanyl is a powerful synthetic opioid that has swept across the country leading to many overdoses and deaths. The drug is so powerful that the Drug Enforcement Agency has issued multiple warnings this year about how just handling a few particles or having the drug touch your skin can lead to death. At this time, police speculate that Alton came in contact with the drug at the pool or at some point during his walk through his neighborhood. There was no evidence of the drug found at the child's home. The circumstances surrounding the young boy's unusual death led Florida State Attorney Katherine Fernandez Rundle to issue public statements asking for tips from the community.
The state of Georgia has also been hit hard with fentanyl related overdoses and seizures of a variant called furanyl fentanyl. According to a press release issued by the Georgia Bureau of Investigation furanyl fentanyl: "Can be inhaled or absorbed through the skin and are extremely toxic in the smallest quantities. U-47700 or furanyl fentanyl may cause symptoms such as shallow breathing, pinpoint pupils, nausea or vomiting, dizziness, lethargy, cold or clammy skin, loss of consciousness, and/or heart failure."
Furanyl fentanyl is so potent that multiple doses of Naloxone may have to be administered to stabilize an overdose victim. Alton Banks is now being called the youngest victim of the opioid crisis in Florida in an epidemic that is also sweeping the nation.