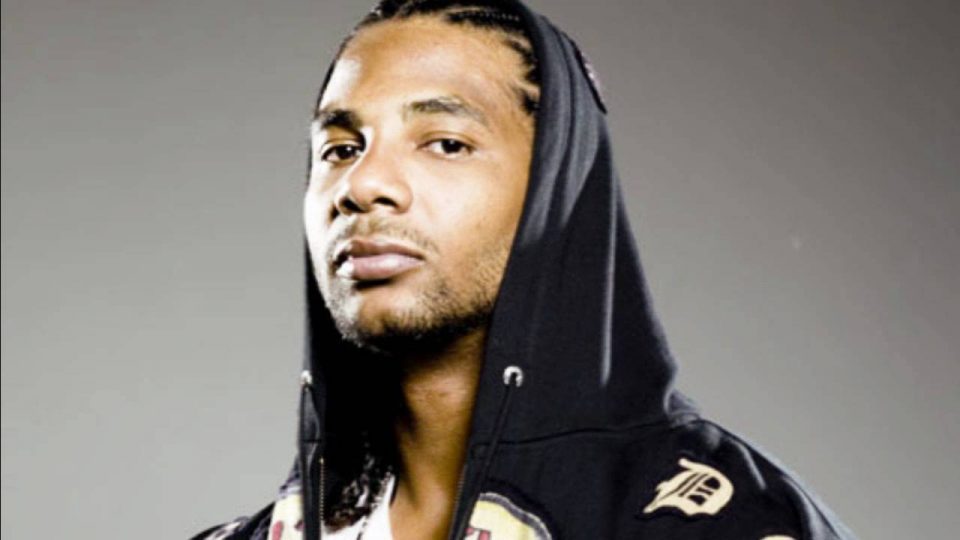 Atlanta has been preparing for Super Bowl LIII for the past decade, maybe even longer. Everything from the debut of the million-dollar Mercedes-Benz Stadium to the intra-city transportation upgrades, to the renovations at Hartsfield-Jackson airport, have been in anticipation of snagging one of the biggest tourist attractions to the city since the 1996 Olympics. Atlanta has gone through many changes since then, but one thing that remains consistent is Atlanta's influence on music and pop culture.
Unfortunately what seemed obvious to many, totally escaped the marketing and PR departments of the National Football League. Atlanta, along with the rest of the country was in shock after the announcement was made that pop band Maroon 5 would headline the Super Bowl LIII halftime show in Atlanta in January 2019. Internationally celebrated Atlanta stars such as OutKast, Usher, Ludacris and Donald Glover somehow didn't make the NFL's cut.
Rolling out spoke with some of Atlanta's biggest music executives and influencers to get their take on the Super Bowl LIII announcement. Their perspectives were all different but the one constant was shock and disappointment over the NFL's missed opportunity to capitalize on what could've been a great moment for both the city and Super Bowl history.
Ron "Tricky" Montgomery, Trickybizness Management 
"Atlanta continues to set the tone for what's popular when it comes to music and has been [unreported] for a long time. It's disappointing that the NFL has punted on a key moment once again. They are bringing the biggest game in the U.S. into the biggest culture-shaper in the U.S. and the marriage could've been seamless. Maybe too many of the Atlanta artists are with Kap [Colin Kaepernick]? But then again so is Nike and they will be well represented at the game. The NFL fumbled this play big time."
Jason Reddick, associate director of creative services, ASCAP                                               "The Super Bowl Committee's choice for halftime brings light to a twofold problem. Everyone understands that there is a clear lack of representation for people of color within brands [and] the NFL is a brand. Everyone knows that, and usually, that statement is made time and time again when the brands drop the ball on execution the other elephant in the room that no one talks about or understands is that Atlanta has two problems. There aren't enough people of color in the room. There also aren't enough people who speak on behalf of Atlanta. When brands decide to activate campaigns, Atlanta is never in the conversation. I guess the real question is what big-name artist from Atlanta, or what label is going to partner with Tidal or Revolt and put on their own halftime show in Centennial Park and live stream it? I challenge the big four stations to team up and put on a show like MTV used to do when the younger demographic didn't watch the NFL halftime show."
Uwonda Carter, owner, The Carter Law Firm PC (Lil Yachty, DJ Drama, Metro Boomin) "When you think about Super Bowl you have to think beyond current pop culture, which to me is why obvious choices would've been OutKast, TLC, Usher, Lil Jon, those artists have crossover appeal that includes multiple demographics and age groups. Even if you didn't want to skew urban, there are so many other options like the Zac Brown Band, the Allman Brothers; there could've been a tribute to Ray Charles, Gladys Knight or any other Georgia-based [artist] that would've paid tribute to Atlanta's musical history. If the NFL chose to pay homage to a city and state that has made such great strides in civil rights, etc., that would've been a great PR move."
Devyne Stephens, music executive and entrepreneur                                                                "Since the early 2000s, Atlanta's music scene has continued to push boundaries that once seemed unachievable. With the success of our global artists like Usher, Justin Bieber, TLC, OutKast and others this was the perfect opportunity for the NFL to support a culture that has consistently set international trends. Atlanta is an undeniable leader in music, performances … culture!"
Christopher A. Daniel, award-winning music journalist, educator                                      "Atlanta is an entertainment mecca with a new stadium hosting a mega event. The general consensus was it would respect the city more to have talent from here. Maroon 5, a pop band, doesn't come to mind nor do you associate the excitement of halftime shows with them. But history shows they have ties and collaborations with hip-hop artists, so it'll be interesting to see how Maroon 5 takes advantage of this opportunity.
Ray Daniels, owner of RAYDAR, Grammy Award-winning music executive                         "I wasn't shocked by the NFL's decision not to embrace our culture in the city that breeds urban culture. They blackballed Kaepernick because he took a knee. Why would we expect anything else?"
Kawan "KP" Prather, Atlanta native and Grammy Award-winning songwriter and producer
"With Atlanta being the hotbed for rap music for well over two decades, it seems ludicrous that none of the local talent — many of whom happen to be international pop culture icons — were tapped to headline the Super Bowl halftime show. Although Maroon 5 is a dope group, I hope they will make the right choice and have an 'Atlanta moment' in their show … I suggest 'Knuck If You Buck.' "
Songwriter and producer Isaac Hayes III, son of the legendary Isaac Hayes                        "The NFL's decision to exclude Atlanta artists and hip-hop from the Super Bowl halftime show as the featured act is not a surprise to me. It is widely known that hip-hop music is the most popular genre in the world. The NFL knows that and they know that Atlanta is one of the largest contributors to the culture. It shows that the NFL's entertainment curators are old, stale and out of touch and afraid of protest. It's inevitable that hip-hop will be the main act featured during halftime shows in the near future. There's nothing that the NFL can do about that. In the meantime, the door is open to take advantage of their lapse in judgment and create alternative entertainment options during those 20 minutes. It's easy to change the channel to the entertainment you would rather see, then resume watching the game. There's an opening. I say we take it."
Polow Da Don, legendary music producer and artist, Zone 4 record label                              "The NFL had a chance to make the world a better place and they blew it."