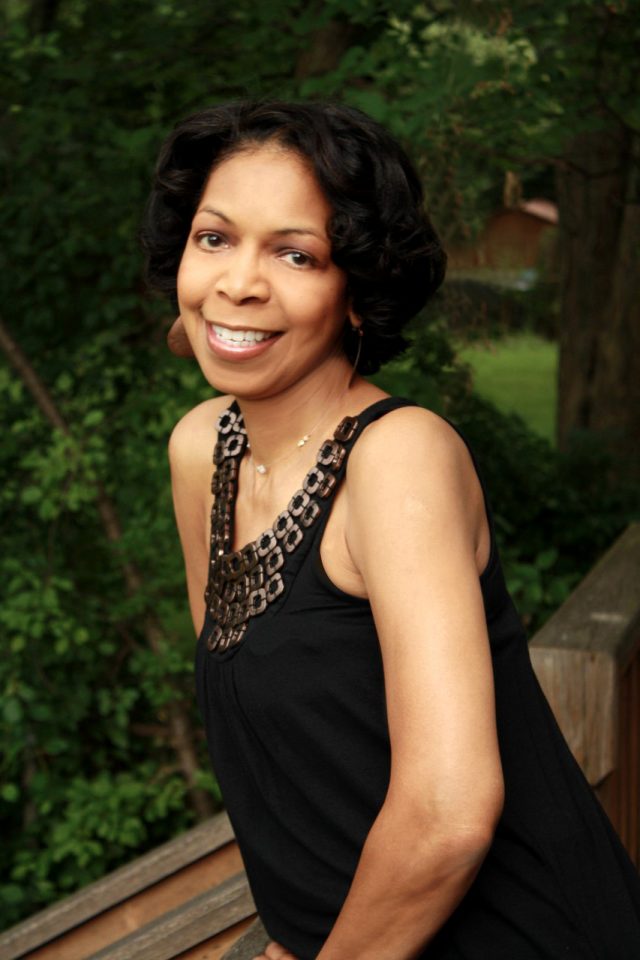 Author Patrice Lee recently published two new children's books. I Like Who I Am, I Love Being Me! comically narrates through animals about their carefree lives, and It's Just a "Circumstance" speaks to the impact of children dealing with a negative experience and turning it into an impactful event.
Through her publishing company, Leep4Joy Books, Lee promotes wellness, social and emotional healing for parents, children and teens. She has positively impacted the lives of many children and parents through her bullying prevention books.
A survivor of bullying in the workplace, Lee channels her experiences through her writing to help others. She constantly educates parents in bully awareness while increasing the self-esteem within each child that reads her books.
Her other published works include the books The Bully Met my Dad! and Bully Me?…NO MORE! to give a voice to the topic of bullying and ways to put an end to it.
"Our bully [and] suicide prevention books are saving lives," Lee says. "As writers, we must be willing to open our heart and pour into each project. For one right word can make a difference in one youth making a decision to live."
"As we commit to our life-saving mission, we must be willing to be that open book, to help others value life," she adds. "The challenge here is to say what needs to be said and do it in the most effective and positive way."
Rolling out discussed with Lee the social impact on bullying, her unique writing style and the gift of reading.
What inspired you to write your first book?  
I've always been a highly motivated, positive and upbeat person. I desire to see children happy, enjoying [and] loving life.  Life experiences have afforded me the opportunity to write, being able to forgive, let go of the pain and move forward.
Do you have a specific writing style?
Simple, basic, easy reading, inspirational and life-changing. These terms describe my books. Most of my work for children is poetic. It rhymes. It's fun. It's positive and makes you smile.
What books have most impacted your life as an author?
I've always been drawn to books that improve my life. I find The Holy Bible to be life-changing and powerful.  It keeps me strong. Wealth: It's in Your Worship Not in Your Works by Roland J. Hill is one of those books that enlightened and inspired me.
Currently, I'm reading Take Charge of Your Life: 10 Concepts to Consider by Jonathan M. Wynne —[it] expands my capacity to think — and 31 Word Decrees That Will Revolutionize Your Life by Kevin and Kathy Basconi. Still reading The Holy Bible. I have a long way to go.
What new authors have piqued your interest?  
I'm very impressed with colleague Munson Steed in the children's book genre. I find Sleep Sleep Dream Dream and Little Professor Skye's Favorite Things to be very positive, and the children love them.
If you had to do it all over again, would you change anything about your latest work?
In my latest work, I Like Who I Am, I Love Being Me!, animals are carefree and use humor to describe themselves. It's exactly what I want to see children doing — enjoying life. But if I could do it over, perhaps, I'd add a few more animals. There are so many more interesting animals.
Is there anything you find particularly challenging about writing or coming up with a concept for your book?  
None of my books were planned. And the book that I planned I never wrote. The entire collection of Leep4Joy Books was divinely inspired. My greatest challenge, on occasion, has been selecting the appropriate book title. The Bully Met My Dad! …and Became My Friend [for pre-K through third graders], presented one of those challenges for me.
I've had a few other books where selecting the title was a challenge, including my [October 1, 2018] release It's About the BOYS …Getting from Boyhood-to–Manhood, birthed out of an educational workshop I attended.  The title is, perhaps, most important because it sells the book. When you hear the title, it should make you want to buy [and] read the book.
What were the literary, psychological and logistical challenges in bringing your work to life?
I experienced excessive bullying in the workplace for a great duration and survived. That experience has taught me that total forgiveness is key, and being able to forgive has opened the door for me to be extremely creative. I want to encourage others to forgive.  Part of the writing process is telling our story. My challenge: How much of my story am I willing to share? Not because it's too personal, but for this reason: If I have forgiven those who meant to do great harm, then I don't need to keep talking about it. And, honestly, sometimes it brings back the pain.
What is the mission you set out to accomplish with your voice in this book?
The life lesson is to love yourself and be happy. Give yourself the first smile of the day and keep smiling. Say what you want to have in your life and be kind to self for it takes a kind person to get the kindness ball rolling.
To stay informed about new books and material from Patrice Lee, visit www.leep4joy.com
Click over to watch the Happy To Be Me book trailer.