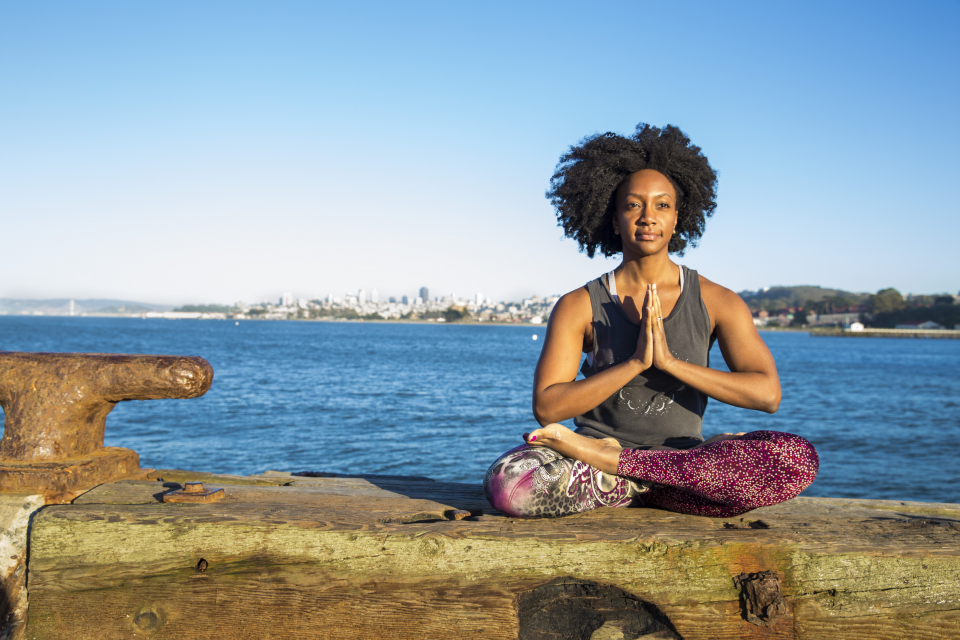 Photo courtesy of Carla Christine
The new year is finally here, and by now, we're sure you've heard the saying, "out with the old and in with the new" over a thousand times. Well, the Yoga Green Book is giving everyone a good reason to ditch the old 2017 style of exercise and join the newcomers in this brilliant practice.
The best part of this exercise is that you can do it right at home — no reason to put on your coat and head to the gym when you have all the tools you need right online. There are many exercises that will guarantee you can have the best legs and more, but with Yoga Green Book you'll find a space where you can receive that hot body and a sound mind.
Carla Christine, the founder of Yoga Green Book, strives to keep the wellness of the Black community intact. The Yoga Green Book, in similarity to the 1940's Negro Motorist Green Book, is providing Black people with the healthy tools required to help rebuild themselves from the inside out.
Rolling out spoke with this powerful yogi to talk about her journey, the wellness for the Black community and how she continues to spearhead the movement for new yogis of color.
When did you start your yoga journey? What led you to that path in life?
I started yoga in 2011 when I was living in Atlanta. I started yoga because at the time I was experiencing intense anxiety. One of my friends recommended yoga after I had gone to a doctor and after a short evaluation he prescribed me an antidepressant. After talking to my friend, she recommended I should try yoga instead of trying the antidepressant because I had gotten it after such a short visit and my friend was a little nervous about that, and I was too. I was willing to try anything natural before going down the path of prescription drugs. I do know that sometimes medication can be beneficial. I am just thankful that I started practicing yoga right around that time and [yoga] started to help with my anxiety and self-healing.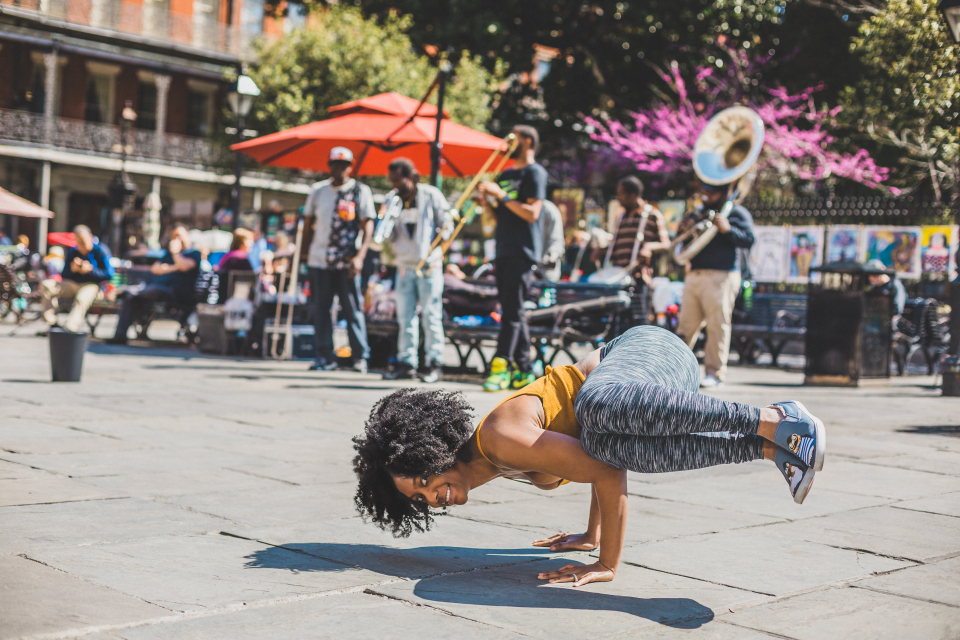 Photo courtesy of Carla Christine
Tell us more about how you came up with the name Yoga Green Book. How was it inspired by the Negro Motorist Green Book? Is there a similar connection with both names?
Yes, there is. At the time Yoga Green Book was created, I was a certified [instructor] and teaching in Chicago. I was watching an African American documentary with Henry Louis Gates Jr. and there was a segment that talked about the Negro Motorist Green Book. At the time, I was teaching in the studio, my classes were predominantly White. When I was watching the documentary, I was inspired by the thought of creating a safe space for people of color to practice yoga and to know that it is for them. The Negro Motorist Green Book inspired the name because of reading and learning more about it in the documentary. In the beginning, Yoga Green Book started out as a directory that would lead anybody interested in yoga to teachers and studios that were safe spaces for people of color. A few months later, it ended up being turned into an online yoga studio to reach potential yogis no matter where they were and for them to see that yoga is for them. Seeing powerful [Black] image representation is important because the media can have an opposite reflection.
Photo courtesy of Carla Christine
What led you to promote wellness, specifically for people of color?
My friends, family and my personal experience [and] knowing that I was having medical struggles at the time; I had prehypertension, I had struggles with [an] ovarian cyst, throughout my family, type 2 diabetes, arthritis and other elements and that's not even touching on racism and trauma that affects my family and friends and our community disproportionately. Because of that: just wanting to bring a holistic tool to the community so that we can reap the physical, mental, and spiritual benefits of yoga.
Photo courtesy of Carla Christine
Mental health has always been a heavy topic of conversation in the Black community. How does Yoga Green Book help to improve and tap into the mental health issues among Black people and in the Black community?
Yoga Green Book helps by being an outlet for students and members that come in, so they can release the tension that they hold within their body through the yoga poses and breathing techniques. Ultimately coming to a place where they can experience stillness and I feel that's where a lot of the real work [such as] introspection and self-reflection; That's where the overall transformation happens, when we can come to that place of stillness. Yoga Green Book helps through the teachings of poses, breathing techniques, meditation and ultimately to help each person have that release.
Yoga practices aren't being brought to the forefront for most Black people yet, the benefits are proven to help heal significant traumas whether it be physical, mental or spiritual. Why do think yoga practice isn't at the forefront as much as other practices or sports for Black people?
The media plays a really large role and sometimes just seeing the image of a younger White thin woman has a reflection of, [the question of] "who yoga is for?" Even with the roots of yoga relating to Egypt and India, it still has a different reflection in the United States. I think that Instagram, Facebook and Yoga Green Book are all countering that stereotype.
For those who are just starting to become new yogis, how can the Yoga Green Book guide and uplift their yoga journey?
With Yoga Green Book we share a lot of the yoga fundamentals and if someone is completely new to yoga, they can come in and get an introduction on poses. We have classes and challenges that specifically talk about poses that are taught to all levels, including beginners. This is a great way for anyone to enter [Yoga Green Book] just to watch the videos and to see what fits for them. The classes range in length, style, who teaches the class and all of that can help someone see what fits for them. I think that there are so many holistic tools that can be powerful, and yoga is one of them.
How can people keep in contact with you?
Instagram: @yogagreenbook
Twitter: @yogagreenbook
Website: yogagreenbook.com
Link for prospective yoga teachers: http://blog.yogagreenbook.com/getlisted/. There are daily inspirations and tips available on all social media pages.