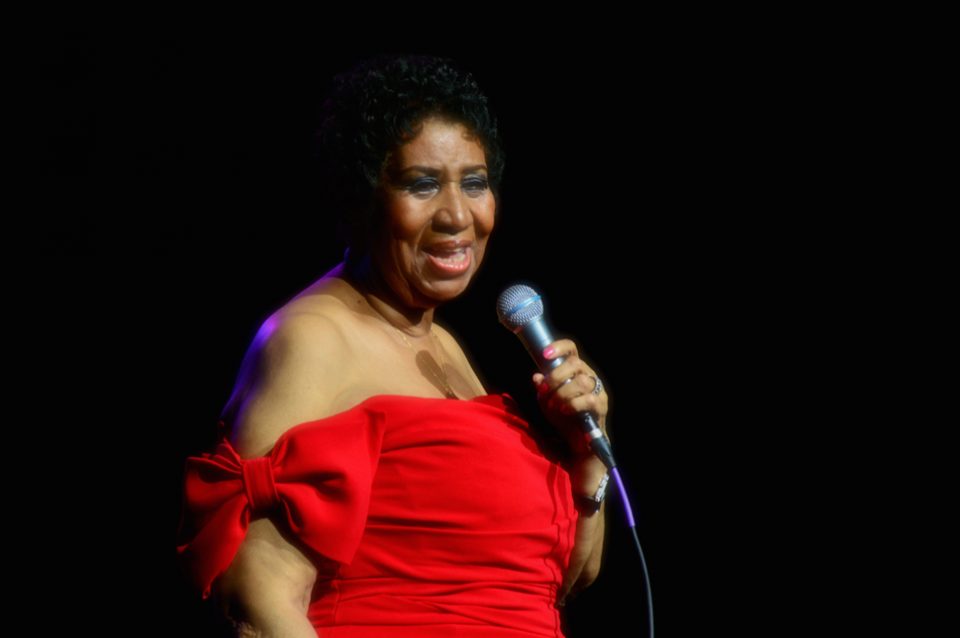 A new exhibit at the Charles H. Wright Museum in Detroit will stimulate your thoughts about Aretha Franklin.
"Think: A Tribute to The Queen of Soul, Aretha Franklin" opened this week, offering a unique array of photos and videos that feature the beloved icon's life and legacy. With direction from the singer's family, it occupies an intimate space. Photos primarily comprise the exhibit by design, with minimal artifacts.
This the latest in a bevy of posthumous celebrations and tributes honoring the multi-genre singer and songwriter, who enraptured souls globally. "This is an opportunity for people to come back and engage, reminisce and reflect," Wright museum board member Kelly Major Green, told the Detroit Free Press.
"Think" is a preview of the museum's plans for a larger, long-term exhibit that will debut late next year or in early 2020.
Former BET producer and Franklin's personal photographer, Montez Miller says Franklin encouraged her career in photography. Some photos taken by Miller and a video she produced of Franklin's first BET interview are in the exhibit.
"Working with Ms. Aretha Franklin has been a highlight of my life and career," Miller said. "As a native of Detroit, I have always adored and respected her as a citizen of the world. I have always revered her. To have my work about her featured in an exhibit is a crowned jewel in my life in service to the queen."
Claudette Robinson of Smokie Robinson and The Miracles — the first group signed to Motown Records — was one of many close family friends who revered Franklin for who she was on and off stage. "She absolutely deserves the honor. She has done many great things. They're celebrating her along with her music. I applaud Detroit for making it such a beautiful honor," she said.
"Everyone had to know of her amazing talent because from the time that I heard her sing, until … today, she was absolutely phenomenal," Robinson recalled. "She was not ordinary ever. I was always amazed and impressed by how well she could sing, [and] the feeling that she was able to emulate with that. Will there ever be another Aretha? I don't know. It may take years before someone like her comes around."
More than 30,000 people from across the world visited the museum during the two-day viewing of Franklin's body following her death from pancreatic cancer on August 16.
"Think: A Tribute to The Queen of Soul, Aretha Franklin" is on display now through Martin Luther King Jr. Day, Jan. 21, 2019, at The Charles H. Wright Museum of African American History.