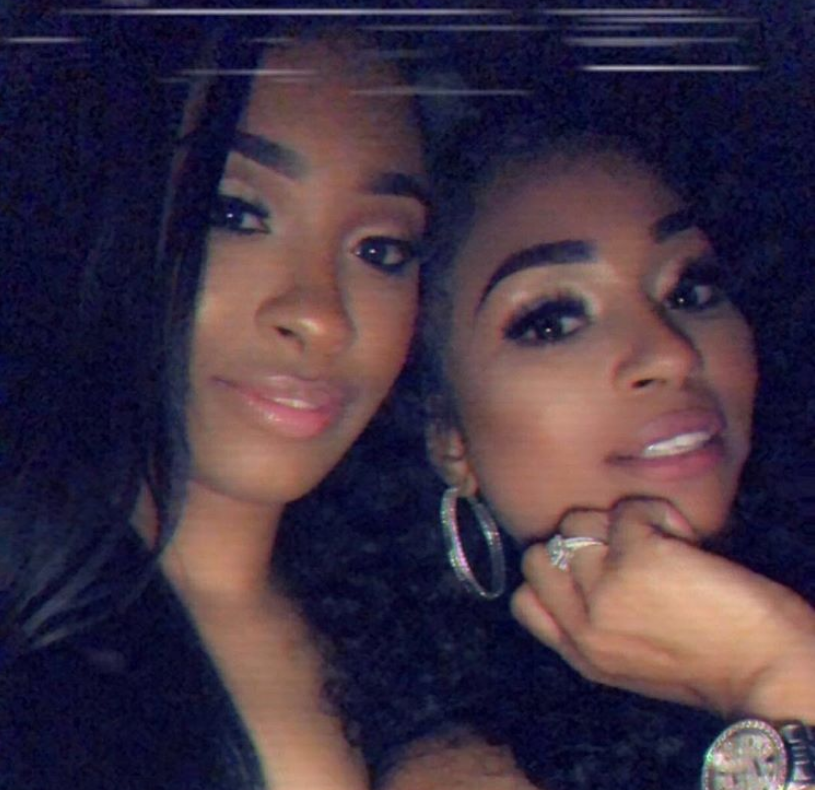 So much of reality star Karlie Redd's life remains a mystery, despite starring in the popular "Love & Hip-Hop: Atlanta" since its debut in 2012.
No one seems to be able to figure out just how old Redd is, with many cast members insinuating strongly that she is older than she says she is. To boot, few people have ever laid eyes on her adult daughter, except for one brief appearance on LHHATL — and again on Tuesday, Sept. 25, National Daughters Day.
If you can remember, Redd's daughter Jasmine Lewis made a brief appearance on "Love & Hip Hop: Atlanta" three years ago while Redd was dating Lyfe Jenning. This was the time when Lewis dropped a bomb on her mother by telling her that she wanted to drop out of college.
And just the other day, the actress, singer and movie director posted a photo of her daughter who is almost an exact replica of her mother.
Redd was born Karlie Lewis in New York to a West Indian mother and African American father. Her birthdate is April 15, with debates raging about whether she was born between 1978 and 1981.
Her age has been disputed by "Love & Hip Hop: Atlanta" co-star K. Michelle and Redd's ex-boyfriend and fellow co-star Benzino, Yung Joc, Scrapp DeLeon, Lyfe Jennings and Ceaser from Black Ink Crew — all of whom have said she is much older than she claims.
Redd is not dropping any clue either. She said on LHHATL, "I'm never going to tell my age."
The internet is not having much more luck with Redd's age either. Wikipedia has her at age 40, while IMDB.com says Redd was born on April 20, 1966, which would make her 52 years old.  Quite the disparity.
Redd attended The Harlem School of the Arts and Alvin Ailey American Dance Theater. Her other acting credits include the movie Black Spring Break 2, and in 2008, Redd was in the VH1 reality show "Scream Queens." In the summer of 2012, she launched the Redd Remy Hairline by Karlie Redd and released her debut single "A Girl Has Needs" on iTunes. So she has tried to parlay her national platform into as many revenue-generating streams as she could.
Redd also has director within her repertoire and is known for 18 Wheels of Justice in 2000, Hip-Hop Headstrong in 2010 and the hilarious Chris Rock-directed film Top Five in 2015. She recently appeared in the smash hit OWN show "Saints & Sinners."