Chicago photographer Nolis Anderson finds power in his lens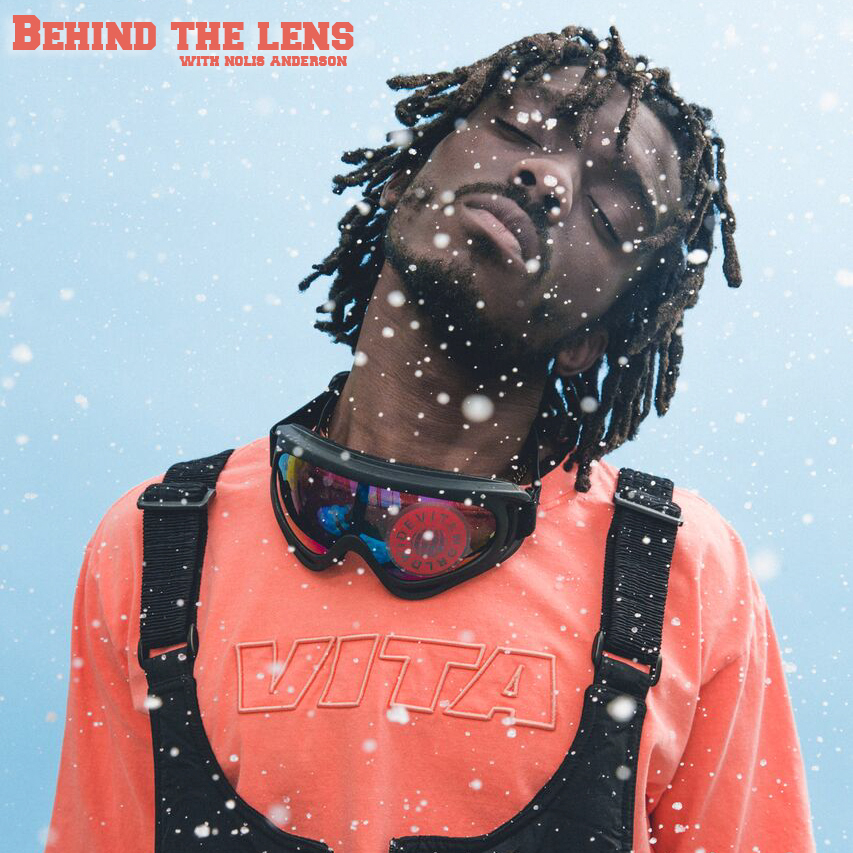 Nolis Anderson is a self-taught portrait and lifestyle photographer based in Chicago. This talented creative serves as the focus of this week's Behind the Lens feature.
On a scale of 1-10, how close are you to reaching your maximum potential as an artist (with 10 being the highest).
Four, I still have a very long way to go.
Describe the moment when you knew photography was your life's calling.
After leaving my 9-to-5, I got back into photography and started getting clients, jobs and never looked back.
What steps did you take to move from that initial dream to becoming an accomplished professional?
Taking the jump to being freelance full time. Sometimes having a safety net can be the thing that fully holds you back.
Who has been your greatest teacher?
Non-photographers, no one specific. But other creatives in my community that I have grown up with … drive me to be better at my own craft.
Who has served as some as your greatest creative inspirations outside of other photographers?
Marc Laroche, Fat Tiger Staff, Corey Gilkey, Hebru Brantley.
How important is it to study the greats?
It hasn't been important to me personally, although I still show a lot of gratitude and respect. Without them paving the way, I wouldn't be able to do what I do for a living. I feel like everyone should at least understand and appreciate that.
Rank these in order of importance, while describing your rankings: Technical proficiency, clarity of vision, personal project investment.
Clarity of vision — if you can't visualize what it is you want to execute, then it will be difficult to fully express what it is you're trying to capture.
Personal project investment — I feel like people are more passionate and focused about their art when it is something that is connected to that artist on an intimate level.
Tech proficiency — it's important to a degree, but everyone is different and everyone uses different techniques. Rules are meant to be broken.
How do you ensure a connection with your subject?
Isolation and communication. I try my best to have the least amount of people possible on set so that the focus can be between the photographer and subject. I believe communication allows trust and openness to enter the set during the photoshoot. This is how you get true candid expressions.
What is one passion project that you are looking to pursue in the future?
Another portrait series based around using film. I just finished a project, so I don't' have anything really specific, but I believe shooting film will make me focus that much more on the true vision I will eventually have.
Have you felt personally impacted by the fact that you are a minority among working photographers?
Not in particular, but I see the impact on younger minorities in areas of my city that don't have art programs or a space to provide the opportunity for someone to engage in artistic activities in general.
What advice would you have for aspiring photographers, specifically people of color?
Obtain a circle of peers your age that you can grow up and learn with as a team. It's no shame in asking for advice to help get you to that next level. It is the responsibility of the generation before you to be there and assist you and make you a successful person in whatever field you choose to go in.
You can find out more about this talented photographer at www.nolisanderson.com.