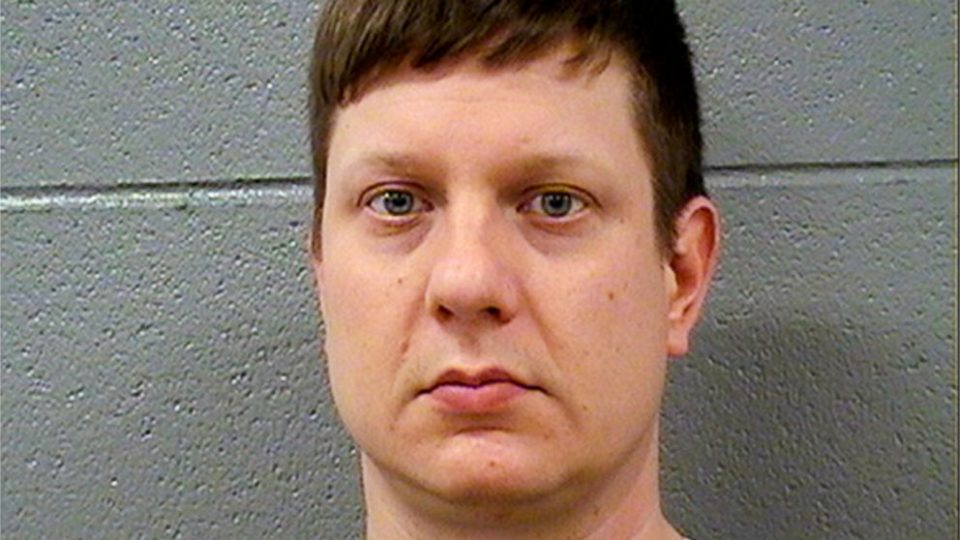 Shortly before 3 p.m. Friday, Oct. 5, Officer Jason Van Dyke was found guilty of second-degree murder in the shooting death of Laquan McDonald. A jury also found Van Dyke guilty of 16 counts of aggravated battery but not guilty of official misconduct. His bond was revoked, and he was taken into custody moments later.
In the state of Illinois, second-degree murder carries a four- to 20-year prison sentence but can also result in four years of probation instead of prison. Aggravated battery carries a six- to 30-year sentence.
Van Dyke was initially charged with six counts of first-degree murder for shooting McDonald on Oct. 20, 2014. He had entered a plea of not guilty.
In a dash cam video, McDonald is seen walking away from officers who surrounded him in the middle of the street. Contrary to initial police reports, McDonald was not charging at police when he was shot. Instead, he was walking away until Van Dyke decided to open fire. While McDonald was on the ground, more bullets appeared to enter his body. Van Dyke was reportedly the only officer to fire his weapon.
Here are reactions to the verdict from social media.
When the jury foreman read out the guilty verdict per shot fired it sounded like a bit of justice. #LaQuanMcDonald

— deray (@deray) October 5, 2018
Not a single cable news network covering the #LaQuanMcDonald verdict. All focused on #BrettKavanaugh. This is why we need #RolandMartinUnfiltered.

— rolandsmartin (@rolandsmartin) October 5, 2018
Deploying police in Black people's communities in anticipation of the verdict is racist. They extinguish Black bodies and now they want to extinguish Black feelings. #VanDykeMurderTrial #VanDykeTrial #LaquanMcDonald

— Ricardo Gamboa (@RicardxGamboa) October 5, 2018
Trying to think of something eloquent to say, but I'll just leave it with this: my genuine, true, actual thoughts and prayers remain with #LaQuanMcDonald's family now and forever. They have been through so much. It's still not over for them.

— Britt Julious (@britticisms) October 5, 2018
This has weighed heavy on my soul for years, and finally, justice. Hoping that this can bring his loved ones some peace. We will never forget your memory, Laquan. #Justice4Laquan #LaquanMcDonald

— Rashad Robinson (@rashadrobinson) October 5, 2018
So much respect to @jamiekalven who doggedly broke the story of this police murder. Without him, there'd be no verdict today. And to @muckrakery who sued to get the #LaquanMcDonald video. They were relentless. Journalism matters. https://t.co/QZYCJUW2K6

— Ida Bae Wells (@nhannahjones) October 5, 2018
2) There are more cops like #VanDyke and there are more victims like #LaquanMcDonald. #VanDyke is not the "bad apple." He is a CASE STUDY on the entire "bunch" – a culture of policing driven by a #codeofsilence & violence. #VanDykeMurderTrial https://t.co/nUrjzdxFDq

— Nicole Gonzalez Van Cleve (@nvancleve) October 5, 2018