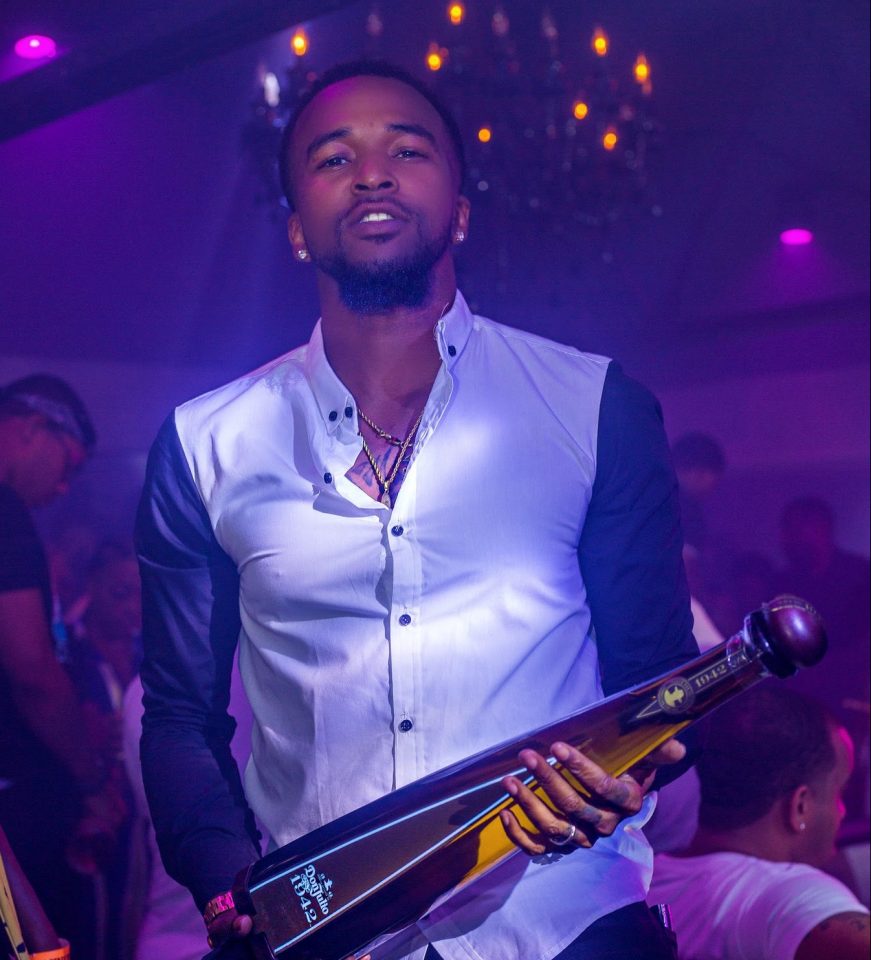 Bryan Dorsey, the owner of two of the hottest nightclubs in Atlanta, is a 28-year-old entrepreneur and lifestyle specialist that continuously makes powerful strides in the nightlife industry. With over ten years in the game, there is no sign of anything slowing him down. To date, this entrepreneur owns eight businesses, including Atlanta nightclubs Alibi and Opium.
A self-proclaimed mogul, Dorsey recently sat down with rolling out to discussed how he got his start, more about the nightlife industry, and the role entrepreneurship plays in his life.
How long have you been an entrepreneur and what made you want to become an entrepreneur?
Going on ten years. I have been owning my own companies since high school. I like to do what I want when I want, and I like to create my schedule. There is way more money in working for yourself because you have more time and you can make more money.
Have you always been an entrepreneur or is this something that just recently started?
I've always been an entrepreneur even when I was working for someone else. I used to work at a tax office, but I used to still throw events when I wasn't working there.
How did you earn your start in the nightlife business?
It started from one of my very close friends Tunde, my sister Yasmeen and my other business partner Sean. Sean was a DJ, and I knew a lot of people. He kind of put me on with throwing high school parties, then gradually went into college parties and then here we are now.
What other eight businesses do you own, and how do you balance everything?
A food truck, a sports and artist management company with my artist Billboard Benji, the Pink trap house, and the whole club scene. I also own a fashion boutique, a non-profit organization, and the businesses you all probably know about already are Opium Atlanta and Alibi. I also own a staffing agency. I balance it all by just working all the time. Whether it is by myself or with my PRVLGD family.
Explain more about your non-profit.
It started with my business partner, Cali and myself. We started it by just doing an annual turkey drive with the National Association for the Advancement of Colored People. It transitioned into us calling it "HugLifeCares." HugLife stands for exactly that, hugging life. We're blessed to be able to bless others, so because we don't go to church every day we still are God's workers, so we still want to make sure that we are giving back from what he has blessed us.
What is the best-selling night to attract customers? 
Saturdays of course, because it's the weekend and you don't have to get up and go to work on Monday the next day. Saturday is the day everyone likes to enjoy themselves. Holidays come next because, again, typically you don't have to go to work the next day.
Why is it important for Black males to become entrepreneurs, especially at a young age?
When you get too old, your network honestly minimizes. Compare that to starting at a young age, which allows your network to grow with you for a longer time.
What is the future for entrepreneurs?
It's different than it was when our parents were growing up. It was going to school, get a job, make a family, repeat. Now it's trying to figure out how you can make the most money. It's promoting not just go to college, but learning a trade and expanding. The future entrepreneurs are going to be the ones creating those businesses that compete with the monopolies that exist now.
 What advice can you give to those who are aspiring entrepreneurs?
Don't be afraid to be disliked. Know that it's going to take time, so don't quit. Understand that you will be tired. If you're not tired, then you're probably not working hard enough. Entrepreneurs need to realize you don't have a 9-5pm. You have from when you wake up to when you go to sleep.