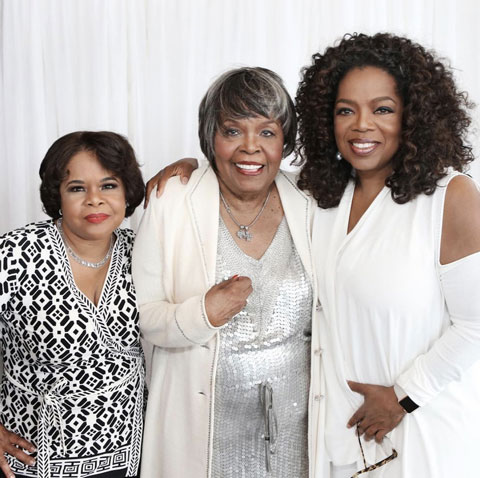 Entertainment mogul Oprah Winfrey has suffered a significant loss, with the passing of her mother Vernita Lee. Lee died on Thanksgiving Day surrounded by family at her home in Milwaukee, Wisconsin. She was 83.
News of Lee's death was first announced on Facebook by Oprah's niece Alisha Hayes. She posted: "I lost my beautiful grandma on Thanksgiving. She was the number one supporter of Pat's [Hayes' restaurant] and was the person who named our restaurant. We will miss her and will carry on her legacy of good eatin! We love you Vernita Lee! (sic)"
A private funeral has already been held, and the news of Lee's death was confirmed by Oprah's representatives.
Lee gave birth to Oprah as a teenager and left her with her own mother to raise as she sought work as a housekeeper. Oprah finally went to live with her mother when she was 6 in Milwaukee. It was while living with her mother that Oprah was raped by various family members and eventually gave birth to a son when she was 14. The child would die a week after he was born.
Lee and Oprah had a strained relationship over the years and would later reconcile. Her mother gave birth to two half-siblings, Jeffrey, who died of AIDS in 1989, and Patricia, who passed away in 2003. It was not until 2010 that Oprah learned she had another sister named Patricia, who was given up for adoption by her mother.
Lee and Patricia appeared on "The Oprah Winfrey Show" in 2010 and revealed the information to the world.
Oprah was in Montecito, California, on Thanksgiving when her mother passed away. The family is asking that donations be made to the charity organization Feeding America in Lee's memory.