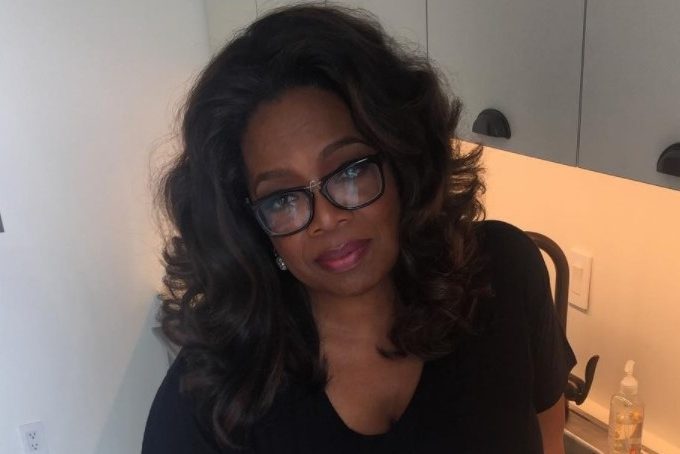 Ever since Trump was elected President, many voters have yearned for an alternative to his racist, misogynistic, and narcissistic behavior. After 45 male presidents, there is hope that a woman will one day be elected to the office. For some, it was Hillary Clinton; for others the names included former first lady Michelle Obama and the iconic Oprah Winfrey. But now Winfrey has ended any talk of a presidential run in 2020 or any other year.
Winfrey is featured in the August issue of British Vogue and she put to rest rumors of a presidential run. She stated, "In that political structure — all the non-truths, the bulls**t, the crap, the nastiness, the backhanded backroom stuff that goes on — I feel like I could not exist. I would not be able to do it. It's not a clean business. It would kill me."
It was her most definitive statement to date on the issue of a presidential run. Winfrey has been very honest about her life that included being sexually molested by family members at a young age and giving birth at the age of 14 to a son who died shortly afterward. Even in her years as a journalist in Chicago, she admitted that she used crack cocaine. In January 1995, she broke down on her talk show when talking to a guest about drug addiction. Taping stopped as Oprah admitted that she struggled with addiction while in a relationship with an ex-boyfriend. Despite all of that past baggage, she has risen to become the most powerful and influential woman in entertainment history.
But what has endeared her to her many fans is the fact that she has not lost the common touch and emotional attachment to those less fortunate. She stated further in her interview with Vogue about the #Metoo movement and today's society: "People talk about 'these are such dark times', but what if we shift the paradigm? Because I see it differently… Isn't this remarkable that we're waking up? For years, women have endured craziness. This is what's happening to people. They're allowing themselves to not just become corroded, but to become hysterical. You've got to lean to the happiness."
It is a fact that the presidency changes a person. Winfrey has the potential to do great as President. But would we still see her in the same loving, caring way as she orders American troops into battle, or signs off on drone attacks? These, after all, are just a few ofthe realities of being President.