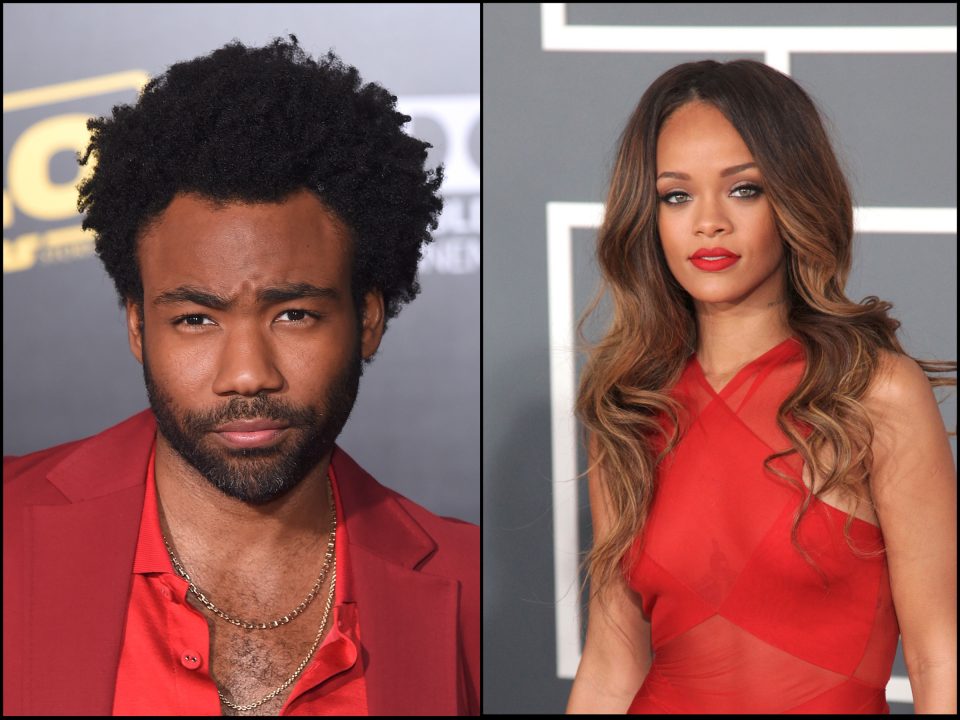 Donald Glover and Rihanna could both be spies. I'm thoroughly convinced of it after spending time piecing together the bread crumbs. Follow me, if you will…
Over the summer, there was a fair amount of scuttlebutt suggesting that Glover and Rihanna were secretly working on a movie together in Cuba. While both artists and their camps were mum on the topic, the only initial clue was found in this photo of the pair hanging out in Havana.
Rihanna & @donaldglover on set in Cuba. pic.twitter.com/WD5V3ZD08V

— Fenty Stats (@FentyStats) August 15, 2018

The photo, while intriguing, simply didn't rise to the level of conclusive evidence at the time. Truthfully, they could have been doing anything together in Cuba — recording music, learning how to tandem parasail or simply doing rich people things like randomly going to Cuba to taste the sea bass, just because.
However, social media doesn't conduct itself like a court of law, so our collective imaginations were left to run wild at the possibilities of the delicious pairing.
Over the weekend, Glover celebrated the Thanksgiving holiday by dousing the rumor mill with kerosene, ultimately lighting the match during his Pharos festival in New Zealand, which he described as "a gathering of the five intuitives of the human experience: tribe, ritual, experience abstraction, architecture, language."
At the festival, the mercurial artist displayed a trailer during his set for a project titled Guava Island, which seems to both confirm and confuse our suspicions. While there has still yet to be an official release of the trailer, a fan was able to capture the moment.
#guavaisland @rihanna pic.twitter.com/thWN6QoQYr

— courtney (@purelylorde) November 24, 2018
After watching the trailer a few dozen times, here's what we know:
The film also stars Black Panther's Letitia Wright.
It's directed by frequent Glover collaborator Hiro Murai.
Guava Island is tapped as a "Childish Gambino film," which means that it may not be a film at all, but just his guava-flavored version of Beyonce's Lemonade


---

.
What is also clear is that the fervent fan bases of both artists won't rest until this project finally sees the light of day. When that ultimately is, we will all just have to wait and see.