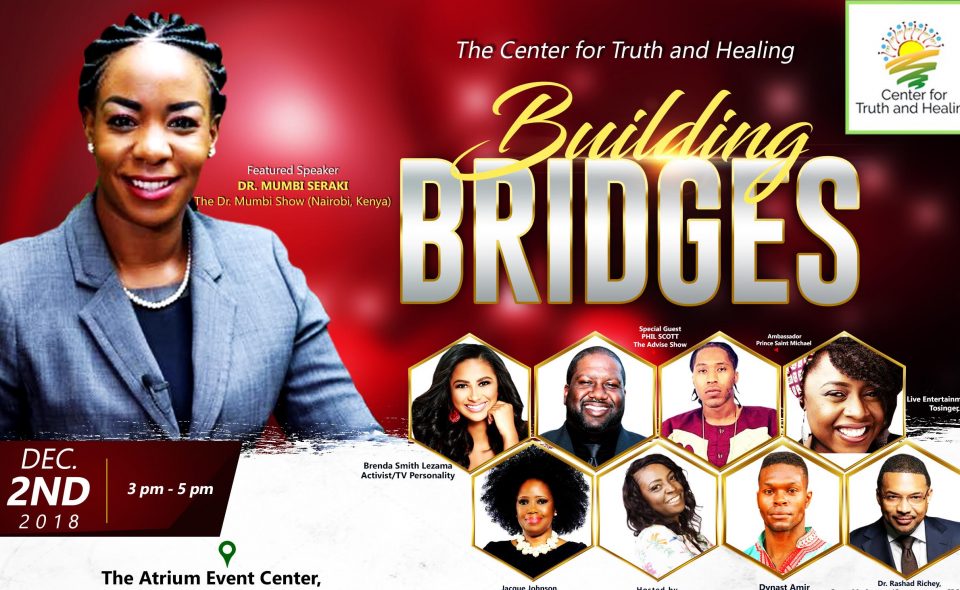 The Center for Truth and Healing is requesting your physical or remote attendance to witness this EPIC event!
For centuries, our people across the globe have been used, abused, and confused about our identity and our place in society. However, thanks to many great teachers such as The Honorable Minister Louis Farrakhan, Dick Gregory, Dr. John Henrik Clarke, Dr. Mumbi, Dr. Claude Anderson, Paul Mooney, and many others, the history that has been stolen has begun to be recovered. From artifacts to land, and to the rest of the world knowing exactly who we are!
This forum is about spiritual growth and development (learning to forgive and get past indifference). It's about using our resources to invest in developing our own economy. It's about knowing who we are and where we are going (A nation who doesn't know their history, is doomed to repeat it).
Join the Center for Truth and Healing and our special guests, Dr. Mumbi Seraki, Phil Scott, Dr. Rashad Richey, Dynast Amir, Jacque Johnson, and Brenda Smith Lezama for a LIVE discussion about bridging the gap!