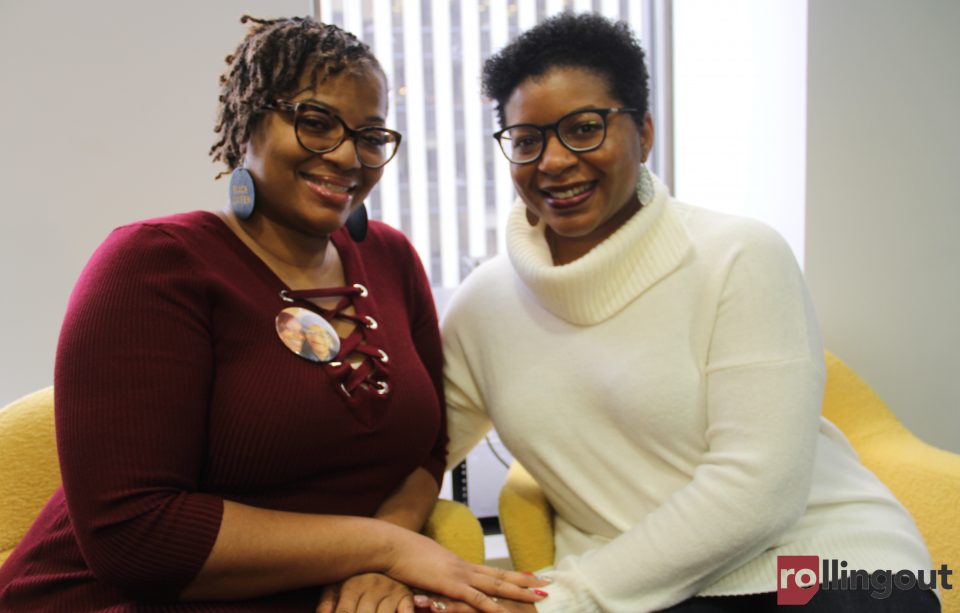 In the opening scene of the documentary Say Her Name: The Life & Death of Sandra Bland, Sandra Bland speaks directly into the camera and addresses White America.
"White people, yes, Black people know all lives matter," Bland said in an April 2015 recording created for her "Sandy Speaks" video blog. "But what I need you guys to understand is that being a Black person in America is very hard. But I want White folks to understand that some of us are doing the best we can. We can't help to get pissed off when it's clear that the Black life didn't matter. In the news, we have seen that you can surrender to cops and still be killed."
Three months after publishing that video, Bland, 28, was reportedly found dead while hanging in a jail cell in Waller County, Texas. She was initially pulled over by a police officer for an "improper lane change" and arrested for allegedly "assaulting" an officer.
Nearly four years after her suspicious death was ruled a suicide, Bland's family continues to search for answers.
Say Her Name: The Life & Death of Sandra Bland, directed by Kate Davis and David Heilbroner for HBO, explores the young woman's life and the mystery surrounding her tragic death.
Bland's sisters, Shanté Needham and Sharon Cooper, recently sat down with rolling out to share their thoughts on the new film and keeping Sandra's legacy alive.
Sandra Bland became a recognized figure following her death in July 2015. But what should people know about her life before that incident?
Cooper: She did everything in high school and that also meant that she was a member of the band. It was a great opportunity for her and, to be honest with you, I think we had the best of both worlds growing up in the Chicagoland area in Chicago. Sandy spent her time in a predominantly White high school. She had been playing the trombone since she was 13 years old, so she went to Prairie View A&M [University] on a full scholarship. I remember we drove her to Texas, and the trip being very long. When she got out of the car to enroll in school, I cried like a baby. We're a close-knit family, so it was hard. But we also wanted to make sure that she felt supported.
Sandra was very outspoken with her "Sandy Speaks" video blogs. Was she always lending her voice to inspire change?
Needham: I think she's always been woke. In 2008, she marched with several students in Texas to have the right to vote in the election when Barack Obama became president. People in the town were trying to say that students couldn't utilize the university as a residence. That would've put them in the position to have to go back home to vote for a very pivotal election. By the time she made her first "Sandy Speaks" video, she was fed up with all the injustice.  
She moved back to Chicago after college, but she returned to take a job there in 2015. What were your initial thoughts when she decided to work at the school?
Needham: She didn't tell us, she told our mother. I didn't know she was gone until I saw her on Facebook. I called her, and she explained to us that if she would've told us we wouldn't have let her go. Ultimately, I already have my own feelings about some parts of Texas. I prayed for her, and I said I'll see you in a year.
When she was initially arrested in July 2015, what were your thoughts about the situation?
Needham: She called me first, and I was trying to figure out how this happened. Because I didn't have the video at that time, and she sounded like she was a little out of it. So I did a group text and told the family what was going on.  
A citizen posted a cell phone video of her arrest. How did you all react when you saw that video?
Needham: We are absolutely thankful to have that video. We wouldn't have known how she was assaulted, threatened and just treated like an animal. So the video sheds light on why training is necessary for police officers to de-escalate situations. People shouldn't be slapped in the face and pulled out of their vehicles for asking a simple question. Sandra asked, "Why am I being arrested," 14 times.
How did you cope after hearing the news that she was found dead in her cell?
Needham: The first of everything is hard. The first birthday without her, the first Christmas, the first Thanksgiving. And still dealing with the inconsistency and misinformation [from Waller County authorities]. I think people are looking into this film to really know what truly happened to Sandra Bland. Unfortunately, there is no Hollywood ending, and it's not tied up into a bow. There is a lack of information, transparency and accountability on [the part of] law enforcement officials.
How do you want this film to resonate?
Cooper: We would like for this to activate folks to support those who protest or by writing letters to your legislators. We must have uncomfortable conversations with people who have the power to make changes.
Documentary debut: Monday, Dec. 3, at 10 p.m. on HBO