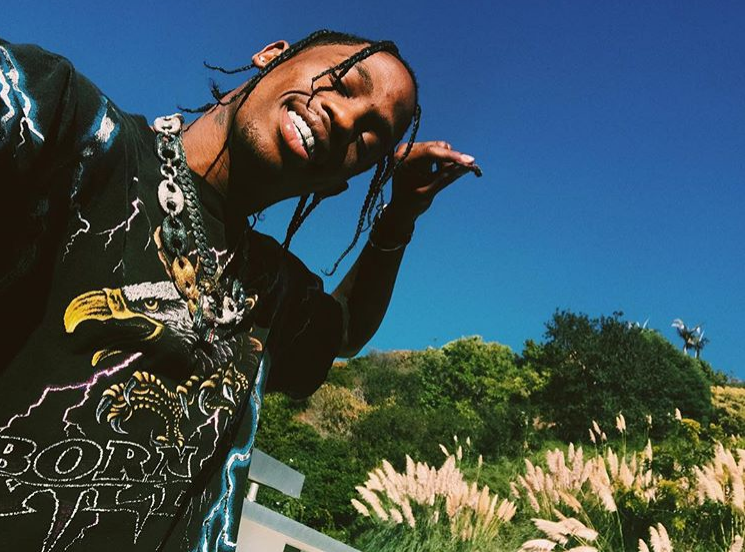 Rapper Travis Scott's acceptance of the NFL's invitation to perform during the upcoming Super Bowl LIII halftime show has incited a blizzard of fan blowback along with a plea from rap mogul Jay-Z not to go through with it.
The boyfriend of Kylie Jenner is set to join Adam Levine's popular group Maroon 5 during the intermission of America's most-watched annual TV event. But according to Variety,  Jay-Z is attempting to convince Scott to back out of the agreement.
Jay-Z has been a very vocal critic of the NFL's treatment of former San Francisco 49ers quarterback-turned-political hero Colin Kaepernick. The gridiron great began sitting, then later kneeling, during the national anthem in 2016 in protest of chronic police brutality and injustices within the American judicial system.
Hov and many others believe the NFL practiced collusion and conspiracy against Kaepernick. Despite being widely considered better than most NFL backup quarterbacks and even some starters, Kaep has not been offered a job since opting out of his contract following the 2016 season. He has since filed a collusion lawsuit against the NFL.
Scott's willingness to perform — and Jay's subsequent disapproval of it — comes right after Us Weekly reported that Maroon 5 "is having a lot of trouble finding guests" to perform with them since "no one wants to associate themselves with the NFL" and its national anthem policy.
"For weeks, Maroon 5 had been struggling to find a Black musical act to take the stage with them," according to Variety's sources, with Cardi B, Outkast, Usher, Lauryn Hill, Nicki Minaj and others allegedly in talks with the band.
Mary J. Blige and Rihanna joined Jay-Z in declining the NFL's offer.
Jay-Z was not alone in being miffed that Scott accepted the offer. Others include rapper Meek Mill and socialite Karrueche Tran. Comedienne Amy Schumer encourages fans to protest the Super Bowl, regardless of who performs on the stage.
For what???? https://t.co/oTZ4PsDqcD

— MeekMill (@MeekMill) December 20, 2018
"I just don't think it's a good idea," Tran told TMZ in West Hollywood, California. "I'm really hoping it's not gonna happen."
Schumer, the star of Trainwreck and I Feel Pretty, refused to do any Super Bowl commercials this year. She's convinced, along with many others, that the NFL is punishing Kaepernick and other Black players for using the vast NFL platform to bring attention to sociopolitical issues. Schumer also wants Maroon 5 to back out on their NFL agreement to headline the halftime show.
"I have done two Super Bowl commercials in the last couple years, and I'm so stupid thinking my opinion would matter right? Well, guess what? I may have made a difference. No one is stepping up to perform," Schumer told TMZ.