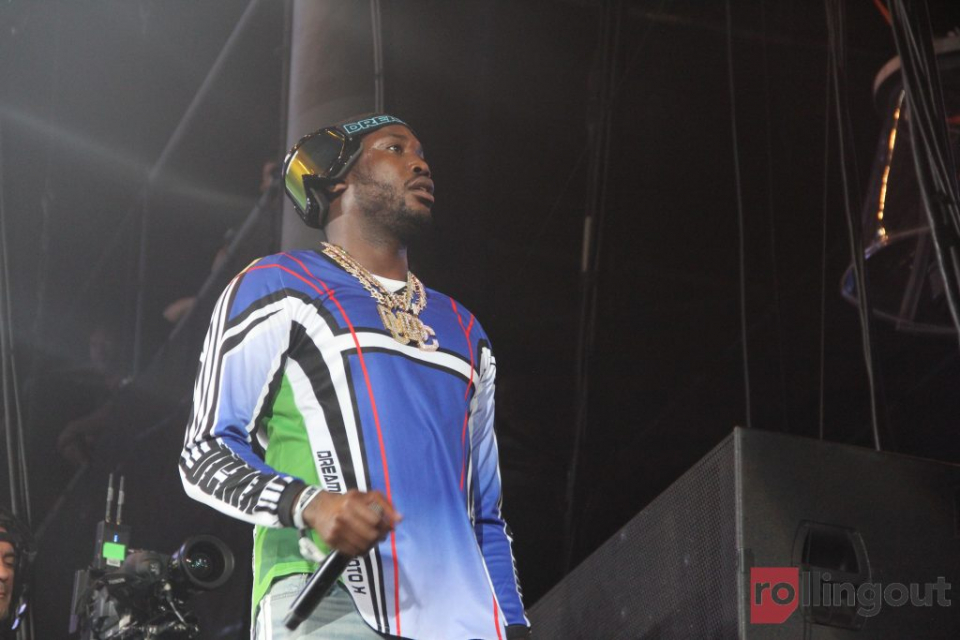 Meek Mill recently revealed that his grandmother was the victim of a racist act of vandalism. A video surfaced of White man spray painting his grandmother's home with the word "ACORN."
The word ACORN means White privilege and White power. Meek Mill shared his thoughts on the incident and revealed that he believed the crime was conducted by a White person who gentrifier.
"A white man sprayed a racial remarks on my grandmom's house last night in south Philly referencing white Privileged…The crazy part is this was a all black neighborhood 20 years ago. It was gentrified and now this! Just don't let us catch you coward!," Meek Mill Tweeted.
South Philly continues to experience an influx of White residents in certain areas. According to the U.S. Census, the median housing price in the Point Breeze community went from $29,000 to $234,000 from 2000 to 2016. During that time, the community also went from 80 percent Black to 46 percent Black.
Police are currently investigating the incident. Meek Mill warned the criminal against returning by tweeting, "Just don't let us catch you coward!"