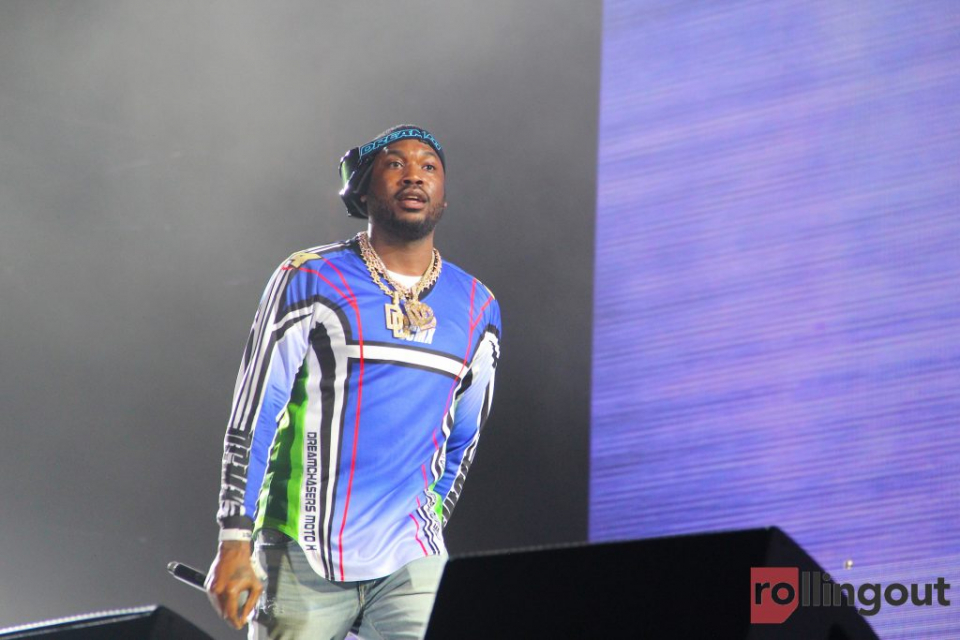 Meek Mill has remained vocal about justice reform since his recent release from prison. The Philadelphia rapper spent nearly five months in jail for parole violation. He was sentenced to four years in prison.
Weeks after his release, Meek hit the stage for the first time while serving as a surprise guest at the Rolling Loud Festival held at the Hard Rock stadium in Miami.
Meek Mill picked up where he left off by performing hits from the albums, Dreams & Nightmares, Dreams Worth More than Money, and Wins & Losses. Hits that he performed included "Ima Boss," "We Ball," and "1942 Flows." He also received an assist from Torey Lanez, Gunna and Lil Baby, who all performed to help celebrate his return to the stage.
He ended his set with the signature hit "Dreams and Nightmares."
Meek Mill also took a moment to thank his fans who continued to support by saying, "Thank you to everybody that supported. They tried to take my freedom. They tried to crush my dreams. But now we're in Miami glowing the f– up!"
During his time in prison, several notable figures spoke on Meek Mill's behalf as many believed that he was unjustly imprisoned. Philadelphia 76ers owner, Michael Rubin, and Jay Z were both vocal in their support of the rapper. Meek Mill's case became a symbol of the broken criminal justice system which can destroy lives. Jay Z will produce a documentary to share Meek Mill's journey.
Meek Mill has yet to announce plans for a new album or tour dates.
View exclusive images below:
Photos: A.R. Shaw