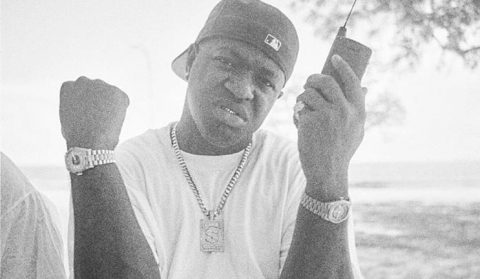 Perhaps the most unlikely and controversial relationship in pop music has reportedly come to an end.
Singer Toni Braxton and music mogul Birdman have broken off their engagement, according to New York Post's "Page Six" and E! Online.
Last night, the speculation and innuendos began racing wildly across cyberspace that the "Unbreak My Heart" vocalist and the Cash Money Records founder had ended an engagement that many fans could not see working out to begin with.
Another indication that the relationship has indeed ended is the fact that both Braxton, 51, and Birdman, 55, have unfollowed each other on Instagram.
Birdman, who was born Bryan Christopher Williams in New Orleans, also posted this cryptic but highly inflammatory message on Instagram:
"It's over…"
The boss of Lil Wayne, Drake and Nicki Minaj later deleted the message but not before fans screen-grabbed it and fed it to the tabloids and blogs.
Meanwhile, Braxton, who has two children with ex-husband Keri Lewis, has gone in and deleted all of her Instagram posts, with the exception of one — and it is very telling.
"Starting a new chapter isn't always an easy choice… but ALWAYS choose to be chosen. Cheers to a new year," Braxton said ominously.
Multiple blogs speculated that the couple began dating on the low back in 2016. Two years later, their relationship was confirmed when they got engaged in 2018. Much of pop culture looked askance at their relationship from the very beginning, with many speculating that one was using the other.
The smooth-sailing waters began producing waves when they could not find a wedding date the suited each other.
"We were doing 'Braxton Family Values.' We were going through a little drama," Braxton told Wendy Williams in November. "I was like okay, the wedding — it's a good thing to get all the sisters together. But I couldn't get us all together. The wedding is not a good reason because it's messing up my relationship a little bit. He's like, 'Come on, Michelle (Braxton's middle name), set a date.'"
Also, Braxton lost her very expensive wedding ring on a flight, which some fans took as a bad omen.
Neither has confirmed nor denied the status of their engagement or relationship.