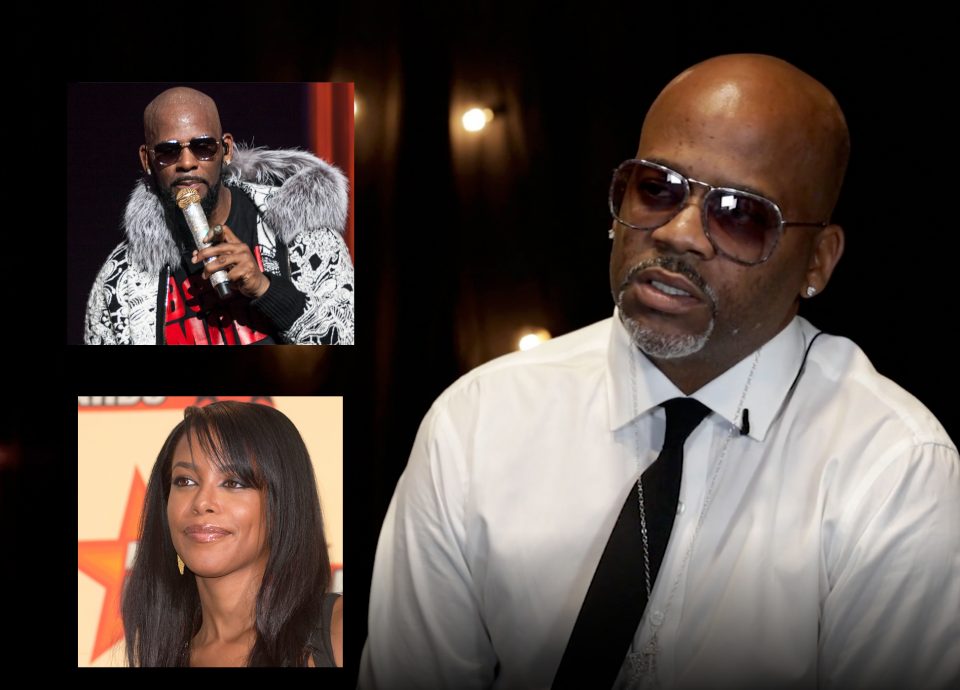 The subplots coming out of the "Surviving R. Kelly" documentary are becoming just as intriguing as the source material. The latest plot twist comes in the form of Dame Dash continuing his campaign to completely distance himself from R. Kelly and his past collaborative relationship with former Roc-A-Fella Records business partner Jay-Z.
In a recent sit-down with Nick Cannon, Dash decried the relationship that Jay-Z had with R. Kelly, admitting that it rubbed him the wrong way that his company was working with the embattled singer.
"So what you think I felt? I'm human, bro. I had to look the other way all these years," Dame confessed on the upcoming Cannon's Class podcast. "That n—- did a record with the n—- that raped my girl that he liked as well. But no one said nothing."
He went on to discuss private conversations he had with Aaliyah at the time.
"I remember having the conversation with Aaliyah, and I was like, 'Yo, tell me what happened,'" Dame recalled. "And she was just like, 'Leave it alone.'"
When Cannon pointed out the irony that Roc-A-Fella produced a song with Kelly titled "Guilty Until Proven Innocent," Dash wanted no part of the association.
"Don't put me in that," he said when Cannon referenced the song. "Am I with Kells in that video? I wasn't in it."
Fans in the comment section of Cannon's Instagram page were quick to point out that Dame was in fact in R. Kelly's "Fiesta" video, to which Cannon replied, "We discussed that, too!"
While we wait for the full release of the episode to hear the response, one would be hard pressed not to see the hypocrisy in all his. If Dash was outraged by one video, but he was all too comfortable partying with R. Kelly on the beach in another video released during that same time period, then Dash's argument becomes less credible.
Take a look at the "Fiesta" video below.
https://www.youtube.com/watch?v=eyrcaHoKcS0