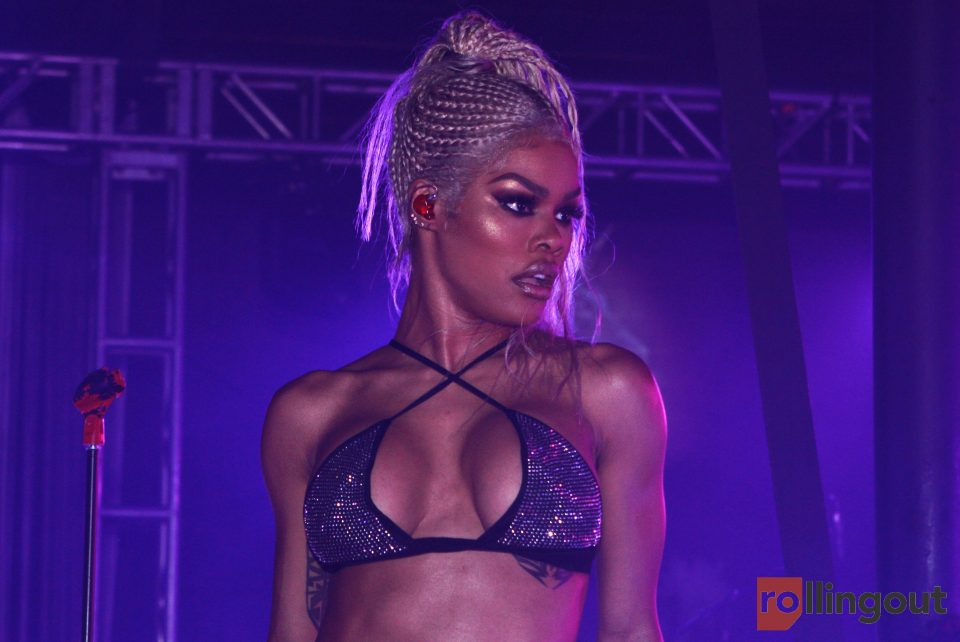 Teyana Taylor denied rumors that her husband, NBA player Iman Shumpert, impregnated a woman during a threesome. The rumors went viral on social media during the morning of Jan. 21.
Questionable sources reported that Taylor and Shumpert had sex with a porn star named Alby Rydes who gave birth in November 2018. There was speculation that Taylor decided to delete her Instagram account because she was upset over the alleged threesome that went bad.
Some believed that the threesome rumor was possibly true because Taylor spoke about threesomes in relation to her song "3 Way" on her latest album K.T.S.E.
"I also wanted to create something to where, I feel like, a lot of the times, in society, we make it to where it's always the guy that wants it," she told Hot 97's Angie Martinez. "It's always like, it gotta be birthday or Christmas to get that. It gotta be a holiday to get it. But it's like, listen, I think that my husband is extremely sexy. I love to explore. Call me Dora. I'm Dora the Explorer in my marriage. I'm Curious George."
However, Taylor cleared up the rumors hours after they were initially posted.
"I've never seen/touched that girl in my life," Taylor tweeted. "My page is gone because I'm upset at @defjam for not dropping my damn 'WTP' video on time, per usual. It's really sad that lies are entertained so much [more] than the truth. Iman is not dumb he know [sic] I'd kill him. End of story."
Rydes says that she was not impregnated by Shumpert. "I had my baby with the man I was dating and that ain't Iman," she tweeted. "Y'all should be ashamed of creating this negative energy and throwing it around like it won't affect anyone."