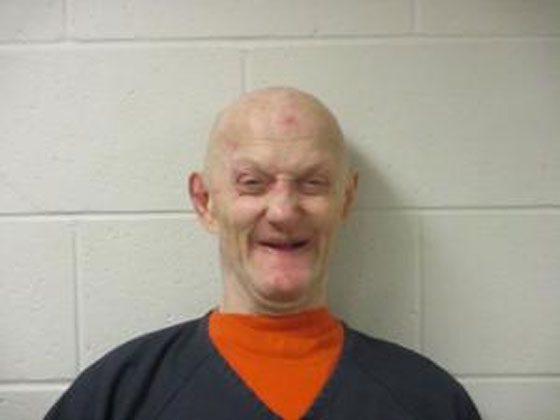 Losing a spouse to a terminal illness is an emotional experience that many can relate to. Any loving partner wants to make the transition for their mate peaceful and respect their dying wishes. But the last wishes of one woman resulted in the arrest of her husband.
Duane Arden Johnson, 58, of Searle, Minnesota, was arrested on Jan. 25, 2019, after he called 911 to report that his wife, Debra Lynn Johnson, 69, had died. Days earlier he had signed his wife out of hospice care because, as the end was near, she wanted to die at home and on her terms. Those terms included sex, drugs, and rock 'n'roll.
According to The Free Press, Duane Johnson painted "Death Parde God Hell" on his front door before he called the police. Johnson told police that his wife had stopped taking her medication when she arrived home. His wife had a medical history that included two heart attacks,  diabetes, high blood pressure, and mental illness.
The couple began using meth while they had sex and rocked out to the tunes of iconic heavy metal band Quiet Riot. She convulsed multiple times and Johnson stated he held her close so she would not help hurt herself.
After hours of partying, she suffered convulsions and laid still. Johnson told police he waited two hours before he called to report her death. He wrapped her body in a clean white linen "like the Bible told me to do," he later told police. When the police arrived, they found him in the bathtub and he said that he was trying to cleanse little white and black things from his skin. He also told police he had a stolen gun in his home and police seized four rifles and two shotguns and hundreds of rounds of ammunition.
Johnson was later booked into jail on charges of suspicion of criminal neglect, felony counts of theft and receiving stolen property. His bail was set at $250K or $150K with conditions.