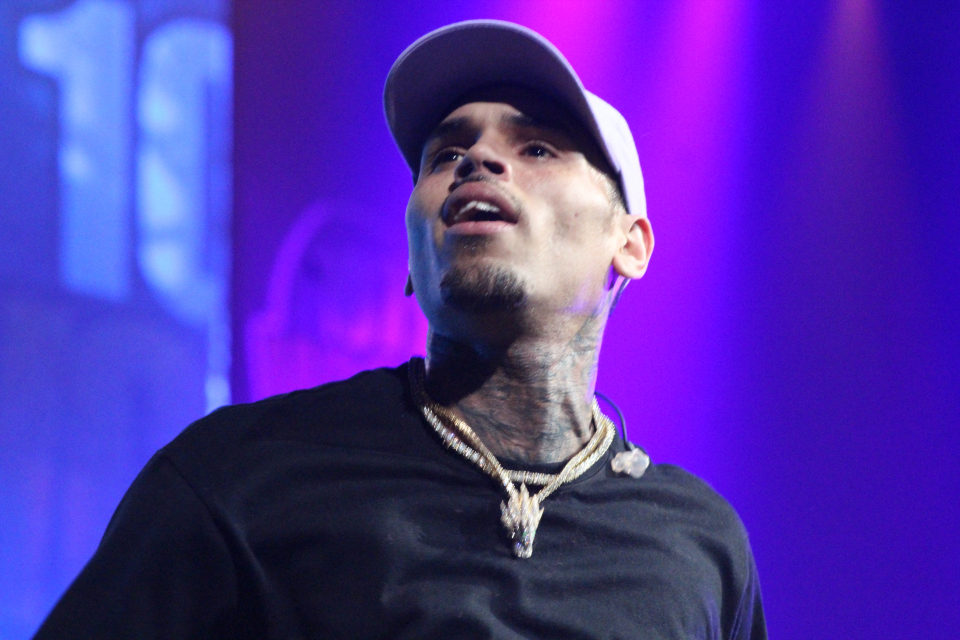 Chris Brown and Offset of the Migos got into a social media spat on Feb. 6. The two exchanged words after Brown posted a video poking fun at 21 Savage allegedly being born in the United Kingdom.
The video featured footage of 21 Savage rapping as a voice over a rapper from the U.K. played in the background. Upset by the joke, Offset responded with caption, "Memes ain't funny lame."
Brown responded to Offset by challenging him to a fight.
"F– you lil boy," Brown wrote. "Better worry about what u got going and focus on 'you.' All this cap on IG is what's lame. Yo energy wont [sic] that when I came to Drake show in LA. If you don't get yo a hip a hop a hibbet a hibbet to the hip hip hop and ya don't stop the rockin face a– out of my comments. Sensitive a– n—. Call me personally. U want some clout when all u gotta do is pull up […] If you a real man fight me. Oh and another thing, suck my d–!"
Offset responded by posting on his Instagram story, "Coke head don't want smoke."
21 Savage, born Shayaa Bin Abraham-Joseph, was arrested by U.S. Immigration and Customs Enforcement on Feb. 3 for allegedly overstaying his Visa. He remains in custody at press time.
Below are social media reactions from Brown's feud with Offset.
Chris Brown called Offset Pootytang and I can't unsee it now. pic.twitter.com/ewWFwt9KdL

— GOAT (@ShahadEast) February 7, 2019
Offset had the nerve to call Chris Brown a "lame" when he's sporting an entirely fabricated hood persona with a wife that touts the persona of a sterotypical black woman despite making afro-derogatory remarks. LET US ALL LAUGH IN UNISON pic.twitter.com/h0hohjZWdI

— simply dawg🍋 (@mondavian) February 6, 2019
Offset: Coke head don't want smoke

Chris Brown: pic.twitter.com/BI35r1IZpp

— k (@ktgonkt) February 7, 2019
I never saw offset and chris brown beefing.. 2019 funny man

— Kiwi (@KeiStone32) February 7, 2019