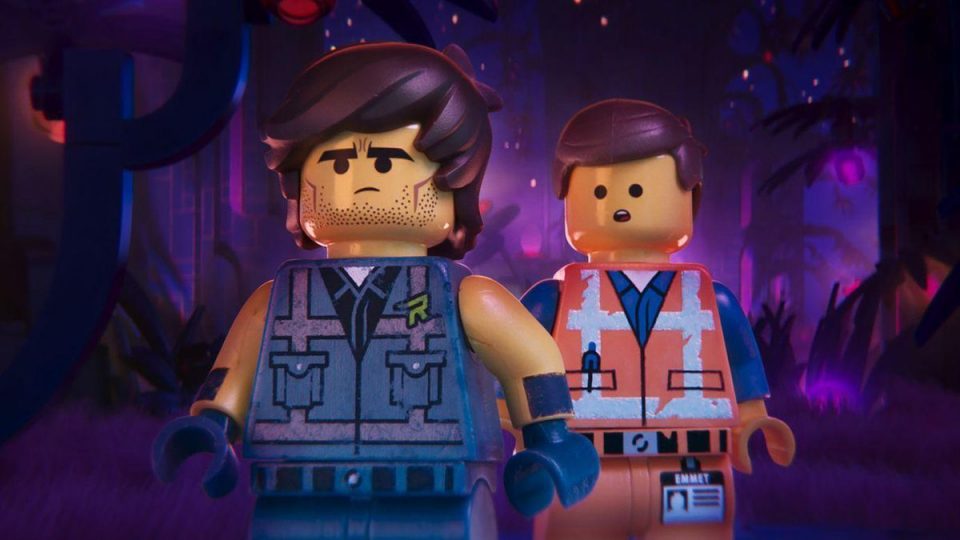 In a splendid world where everything is awesome, The LEGO Movie 2: The Second Part was faced with the unenviable task of topping its predecessor, 2014's surprise hit The LEGO Movie. Could such a feat be accomplished? The answer is both yes and no.
Let's start with the yes side of this equation.
For starters, this is a very good movie. The dynamic duo of Phil Lord and Christopher Miller return to create a screenplay that is just as action-packed as their first romp in LEGO-land. In addition to Lord and Miller, many of the standout characters from the first film were back in their familiar roles. There's Chris Pratt as Emmet, Elizabeth Banks as Lucy, Will Arnett as LEGO Batman, Alison Brie as Unlikely, Nick Offerman as Metalbeard, and Charlie Day as Benny. So yes, it's essentially a family reunion. But like any reunion, there are always a few unexpected, surprise guests who have a way of making their oversized presences felt. In this film, those party crashers are Tiffany Haddish and Stephanie Beatriz who voice the new characters Queen Watevra Wa'Nabu and General Mayhem, respectively.
And if you're wondering, yes, adding Tiffany Haddish to the mix of anything has a way of making things a bit more awesome. But back to the story.
The film picks up where its predecessor left off, with a more mature LEGO world being created out of male child Finn's vivid imagination. But when his baby sister Bianca becomes obsessed Duplo LEGOs (the bigger, chunkier versions designed for smaller kids), their imaginative worlds violently collide.
Much like the first film, The Second Part is chock full of pop culture reference and stunning visuals. That part is great. Where the film, perhaps, loses some of its steam is by relying too much on that original formula. Not that it's a bad thing; it's just the expected collateral damage of riding any fun ride for the second time. It's still a blast, but some of the luster fades a bit.
In the end, like most toy-based movies, The Second Part is just a heartfelt story about some toys that don't want to be thrown away and the kid behind them who struggles with growing up. And isn't that what we all secretly grapple with? Go watch the film, and tell me I'm wrong.
The LEGO Movie 2: The Second Part is in theaters now. –dewayne rogers