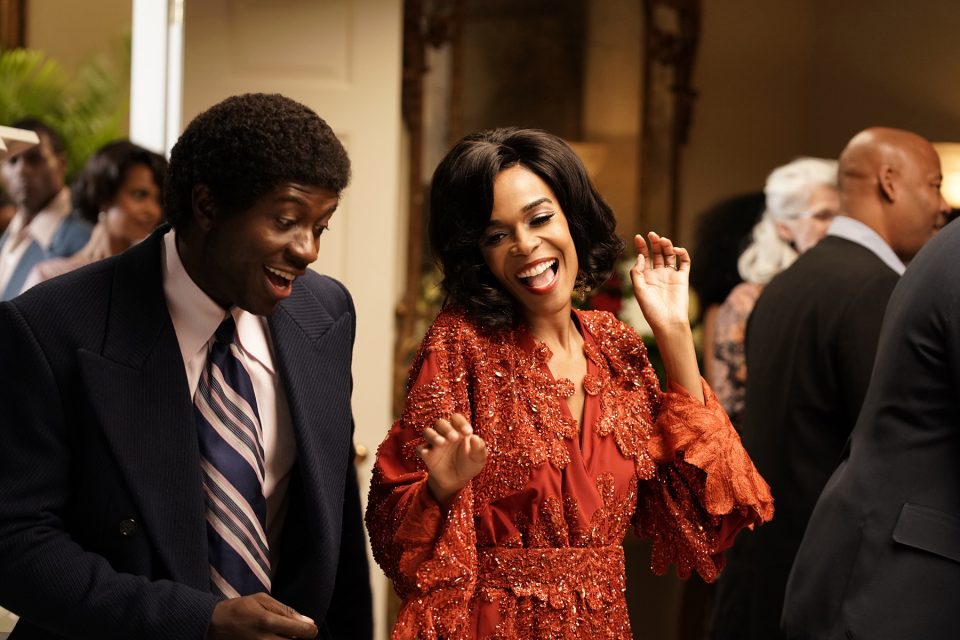 BET's "American Soul" cast has done a masterful job of reminding its viewers how powerful and influential "Soul Train" was. Former "Power" star, Sinqua Walls, takes on the tall task of bringing the show's main character – Don Cornelius – to life. In so doing, he unveils Cornelius' forward thinking habits, his childhood struggles and the vision of his legacy. 
Rolling out had the opportunity to chat with Walls on the set of "American Soul." He shared some things about his character and what viewers can expect from him as season one continues.
Don Cornelius was an insurance agent and a police officer. He was fired from both jobs. How did he use those experiences to create "Soul Train?"
The one thing I think is significant about him having all those jobs is that they were all pieces of him creating "Soul Train." As an insurance salesman, he was a master salesman, so he had to sell. As a police officer, he always had to watch his back and people trying to steal his idea. Those two go hand in hand in creating a man to be so diligent to create something no one did before. He had the idea for a long time, so he didn't get many yes'. Even after the first season, it wasn't a shoo-in thing, he still had to prove and have the stamina for himself.
What was your first reaction when you found out you were cast to play Don Cornelius?
Let's get to work! It's so many things about this guy you have to unpack and your stepping into the shoes of someone who's iconic in music history and television history. It can be overwhelming if you're trying to take it in all at one time. You have to break it down, step by step, and get to work. I had this one moment I was like (deep breath) "Ok. Now let's get to work." 
Don had an eye for talent. What process did Don use to book those talent on the show?
We go back to him being an insurance salesman.  When you walk in with your pitch, you have to pitch differently. When he booked Gladys Night, it was different from when he booked Eddie Kendricks. He had to change the pitch every time to book the sale.  
With the show emphasizing the early rise of Don's career, will it tap into the foundation of his mental illness?
You get to see that become the fabric of a man as we expand this entire series. You'll see how he, as a man, tried to deal with it and how the people around him try to cover it up, because he was becoming an icon.
A new episode of "American Soul" airs tonight at 9 p.m. (EST) on BET. Here's a first look behind the scenes of tonight's episode below.