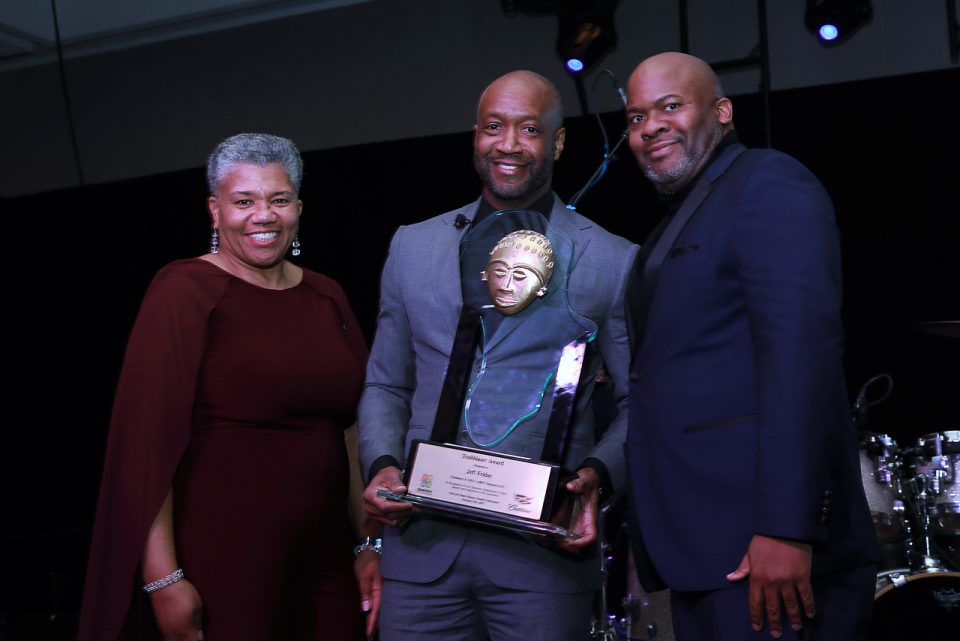 Jeff Friday's name is synonymous with the American Black Film Festival. As its founder, he has been at the helm for the past 23 years. He has convened a who's who of Black Hollywood in one place every summer for more than two decades to screen their movies, celebrate their accomplishments, honor them and have an amazing time.
Friday was recently honored during General Motors' Annual Black History Month celebration in Detroit with the 2019 Trailblazer Award for excellence in leadership, outstanding achievements and community engagements.
Rolling out caught up with Friday at the event and asked him about reinventing himself, being a part of the Cadillac family, and the one Black historymaker who he would like to thank for their contributions to the world.
The theme of this year's Black History Month program is "Power of Reinvention." Describe what that means to you.
Reinvention is the story of my life. I started my career early in advertising. I was the head of an ad agency in New York called Uniworld, and I had a reinvention moment. I went to the Sundance Film Festival for the very first time in 1997, and I saw the film Love Jones. Larenz Tate called me and said, "I have a movie. It's an Indie movie…," and I didn't know Nia Long at that time. Love Jones was such an inspiring film to me, but it was at the wrong festival. I think the audience appreciated it, but they didn't know just how magical the film was and how revolutionary it was to see two Black people in love. Chicago was the backdrop — a Black city full of love and poetry. It was really one of the most trailblazing films in our cinematic history.
Tell us what it means to you to be a part of the Cadillac family.
In terms of the overall commitment for what we do, [Cadillac's] commitment is unparalleled. … The festival was in response to Sundance, but then we said we need a Golden Globes, too. So, three years ago, I created an awards show called ABFF Honors, and we honor people in film and TV. The [festival] is about finding newcomers, but the honors show is about celebrating the people who are already doing it. Last year, we honored Denzel Washington, Jordan Peele, Ava DuVernay, Billy Dee Williams and more. Cadillac signed on for that show. I had a silly idea four years ago, and I called Cadillac and they signed on [as] our first sponsor.  They've been riding with us — no pun intended — for a very long time.
If you could thank any Black historymaker for their contributions to the world, who it would it be?
I would thank Nelson Mandela for his sacrifices globally. Domestically, Barack Obama is still my guy. Whether you agree with his politics or not, what he represented to our community I don't think we even realize. … He basically showed all of us that there are no bounds to our dreams. The very first president when my son was born was Barack Obama.