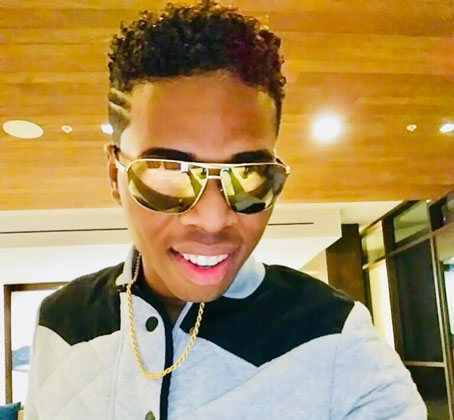 A popular pastor and Internet star is now among the latest big names caught for his alleged freaky and ungodly behavior. Joshua Holmes, who followers have called "Jesus in the flesh," was apparently caught on video pressing his flesh in group sex with female members of his church.
The news was broken by YouTube commentator Larry Reid on his latest show. During the broadcast, Reid referred to and played a portion of a Periscope video where Thomas is called out by former church member Yasir Wright for derogatory comments. The "Man of God" is heard calling his accuser a "little p—-" and asking "why you on my d— like that."
Additionally,  Holmes challenges him to meet face to face in very shocking language. Reid stated during his podcast that he was sent a link and told to open it before it was taken down. Wright has been active on social media using the Twitter handle Hope Dealer – @YasirWright777. He has repeatedly posted the indiscretions of Prophet Holmes and even names the women in the church  Holmes was allegedly having an affair with.
But it gets even worse for Prophet  Holmes. Soon after the exchange, the graphic video was posted online showing him engaged in group sex with women who are members of the church. The video was a shock to his followers and supporters.  Holmes has been a frequent guest of religious-based programs on The Word Network, whose demographic is a Black Christian audience.  According to media outlet Christian Post, the World Network has not responded to the release of the salacious videos.
Holmes is married and news of the video will impact a church that he has built on the prosperity gospel model.  Holmes, who has a social media following of over 100K, has told his followers he can keep them out of poverty and sin by following his teachings. In popular videos,  Holmes uses religious theatrics that shows worshippers passing out from him waving his jacket on them, or breathing upon them in a display of the power of the Holy Spirit.
Holmes states on one recent video, "I'm talking about entertaining God, the prophet and the angels. If you understand these three realms, you'll never be broke, you'll never have another sin that you commit in your life. You'll never commit another sin if you learn this."