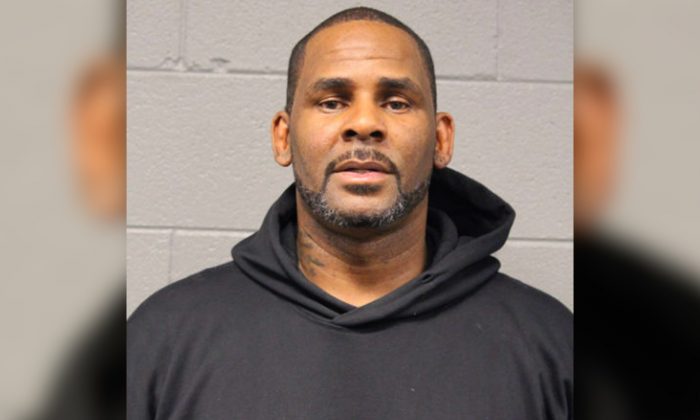 Hours after R. Kelly's dramatic interview with Gayle King, the embattled star's day ended with another trip to jail.
Kelly's arrest was ordered by Judge Lori Rosen, according to Chicago Tribune.
Rosen warned Kelly about a possible jail stint if he failed to pay more than $161,000 in child support and interest. The initial warning came after Kelly was arrested and charged with 10 counts of aggravated criminal sexual abuse. He eventually was bailed out of jail by a businesswoman in the Chicago area.
Kelly allegedly fell behind in child support payments for the three kids birthed by his ex-wife, Andrea Lee.
An hour after Kelly entered the closed child support hearing, he was handcuffed and placed in the custody of Cook County sheriff's deputies.
The arrest occurred on the same day Kelly's emotional interview with King made national headlines and went viral on social media.
Kelly lost his composure during the interview when King questioned him about having sex with underage girls and holding women against their will. He stood up, cried and yelled into the camera as if speaking directly to viewers.
"That's stupid! Use your common sense," Kelly shouted as King remained calm. "Forget the blogs, forget how you feel about me. Hate me if you want to, love me if you want. But just use your common sense. How stupid would it be for me, with my crazy past and what I've been through? Oh right, now I just think I have to be monster and hold girls against their will, chain them up in my basement, and don't let them eat, don't let them out, unless they need some shoes down the street from their uncle….? Thirty years of my career and you try to kill me? This isn't about music; I'm trying to have a relationship with my kids and I can't do it. I've been assassinated. I've been buried alive. But I'm alive."
If convicted on the charges of aggravated criminal sexual abuse, Kelly could face 70 years in jail.