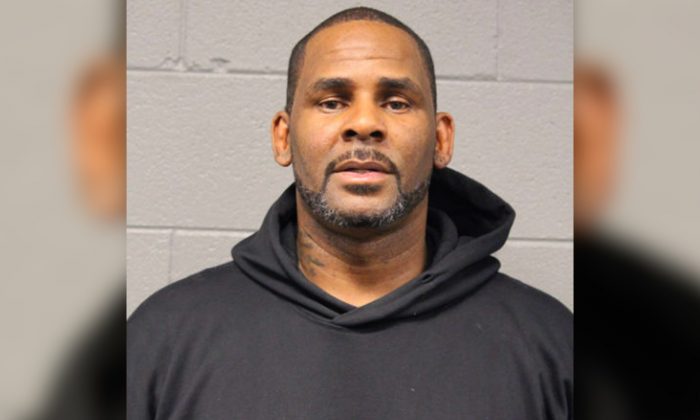 R. Kelly's fiercely loyal girlfriend Joycelyn Savage revealed on telephone calls that he sexually assaulted her the first time she met him and that she was scared that the "Bump N' Grind" singer may have given her a sexually-transmitted disease.
Savage called her voice coach and friend to seek advice after Kelly became irate with her for telling her family that they "like each other," according to audio recordings obtained by The Blast. During the call, Savage told the unidentified voice coach that she revealed to her family that she and Kelly were having sexual relations.
According to TMZ, Savage also confided to a couple of close friends what happened when she was flown to Tulsa, Oklahoma, to meet and audition for Kelly in his hotel room. After she performed for him, she said Kelly told her to disrobe and walk around in her underwear. Not long afterward, Savage told the confidante that Kelly grabbed her and threw her onto the bed and sexually assaulted her.
The private conversations radically contradict Savage's public statements. Just weeks ago, Savage and R. Kelly's other girlfriend, Azriel Clary, gave a tearful and emotionally charged interview with "CBS This Morning" co-host Gayle King adamantly proclaiming Kelly's innocence of pedophilia and serial sexual abuse.
WATCH: @GayleKing spoke to Joycelyn Savage and Azriel Clary about living with R. Kelly and their estranged relationship with their families. It made them very emotional.

We'll bring you more of their interview, tomorrow only on @CBSThisMorning. pic.twitter.com/R9IWQmy8RR

— CBS Mornings (@CBSMornings) March 6, 2019
Privately, Savage conveyed to the voice coach that she was confused and scared because, according to her, Kelly threatened to "cut her off."
Because Savage told her family about having sex with Kelly, she said the singer demanded that she text him "I lied to my family about us having sex." This was done for Kelly to ostensibly cover himself in case he ever was accused of statutory rape. Savage also revealed that Kelly may have given her herpes and she was horrified that her father might find out.
"I told him what was going on," Savage said during the recorded call that was obtained by The Blast. "He can't trust me … I have to gain his trust back because he really likes me a lot.
"I never told him [my dad] about the herpes thing."
The voice coach admonished Savage to be truthful with her family and to cease telling Kelly anything else as the coach believed Kelly was looking out for his own self-interest.
"In reality, you shouldn't have told him anything," the voice coach advised. "You have your family and your family will stick by you. He's tryna get into your head. At the end of the day, he knows he's done something wrong."
The Blast said the telephone conversation has been handed over to the U.S. Department of Justice. The FBI is already investigating whether Kelly and his team operated a sex trafficking ring or violated the Mann Act by transporting underage girls across state lines for the purpose of engaging in sexual relations.
Listen to the phone call on The Blast's YouTube page below: