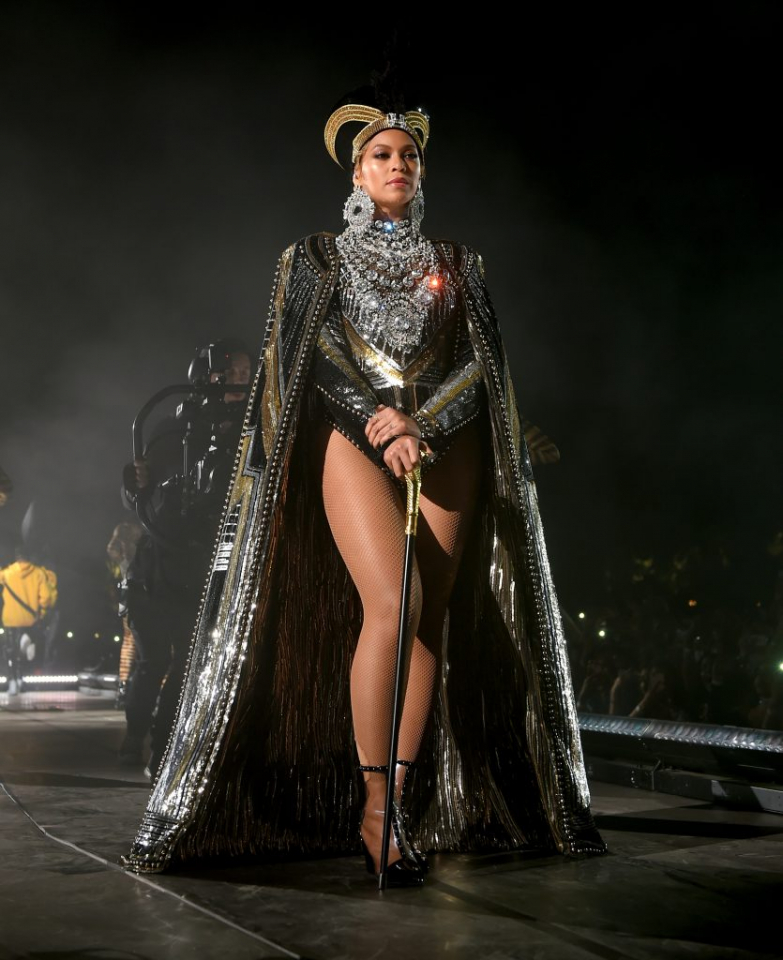 In the spring of 2018, Beyoncé became the only Black woman to ever headline Coachella. The scenes from that historic moment will be released as a documentary called Homecoming, scheduled to air on Netflix on April 17.
During her two-hour awe-inspiring performance, Beyoncé gave the audience a taste of her Southern roots while being unapologetically Black.
Centered around an HBCU theme, Beyoncé was accompanied by a marching band that played throughout her entire set. The band gave the show a sonic feel of homecoming in the South, complete with a drum line, fraternity step teams, and majorettes.
In keeping with her promotion of Black culture, Beyoncé played an excerpt from Malcolm X's "Who Taught You to Hate Yourself?" In the speech, X said, "Who taught you to hate the texture of your hair? Who taught you to hate the color of your skin?"
Beyoncé also paid tribute to Nina Simone as two praise dancers performed while "Lilac Wine" played.
Overall, Beyoncé set the bar at Coachella so high that it will be impossible for any living artist of this generation to surpass. But more importantly, she presented Black culture in a way that educated and informed the masses.
View an excerpt of Homecoming below: