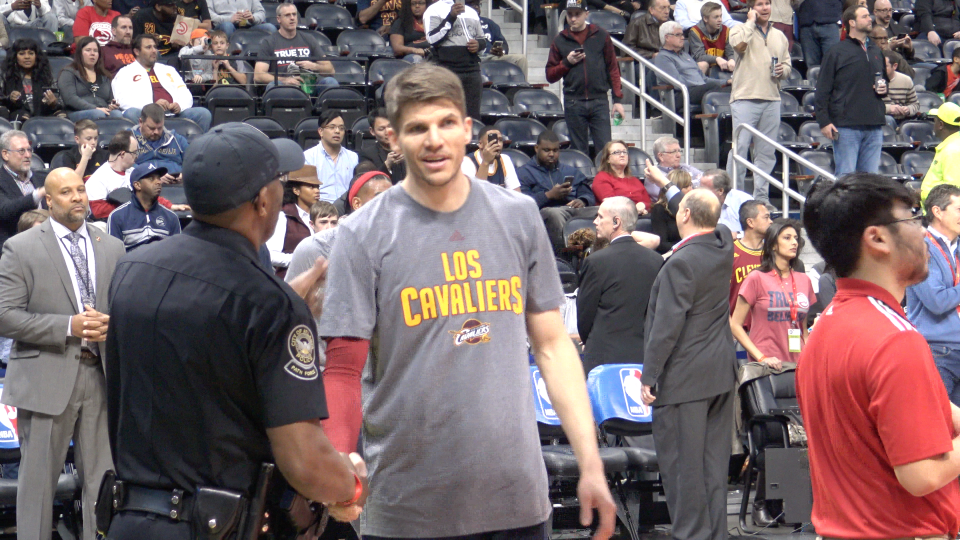 Entitled "Privileged," Korver discusses different aspects of how race affects society.
He acknowledged that White privilege is a luxury that most players in the NBA can't obtain, even with superstar status.
"What I'm realizing is, no matter how passionately I commit to being an ally, and no matter how unwavering my support is for NBA and WNBA players of color. I'm still in this conversation from the privileged perspective of opting in to it," Krover wrote. "Which of course means that on the flip side, I could just as easily opt out of it. Every day, I'm given that choice — I'm granted that privilege — based on the color of my skin."
Korver also shared how he can better equip himself to better understand the complexities of racism. "I have to continue to educate myself on the history of racism in America," he wrote. "I have to listen. I'll say it again, because it's that important. I have to listen. I have to support leaders who see racial justice as fundamental — as something that's at the heart of nearly every major issue in our country today. And I have to support policies that do the same. I have to do my best to recognize when to get out of the way — in order to amplify the voices of marginalized groups that so often get lost."
He also wants to hold other White people accountable when it comes to combating racism.
"I know that, as a white man, I have to hold my fellow white men accountable.
"We all have to hold each other accountable. And we all have to be accountable — period. Not just for our own actions, but also for the ways that our inaction can create a "safe" space for toxic behaviour. And I think the standard that we have to hold ourselves to, in this crucial moment….. it's higher than it's ever been. We have to be active. We have to be actively supporting the causes of those who've been marginalized — precisely because they've been marginalized."
The article has since been praised by other pro athletes social media.
Ingraham won't tell him to "shut up and dribble". Ty @KyleKorver for recognizing that and sharing your thoughts https://t.co/GbJuyvbiYy

— James Blake (@JRBlake) April 8, 2019