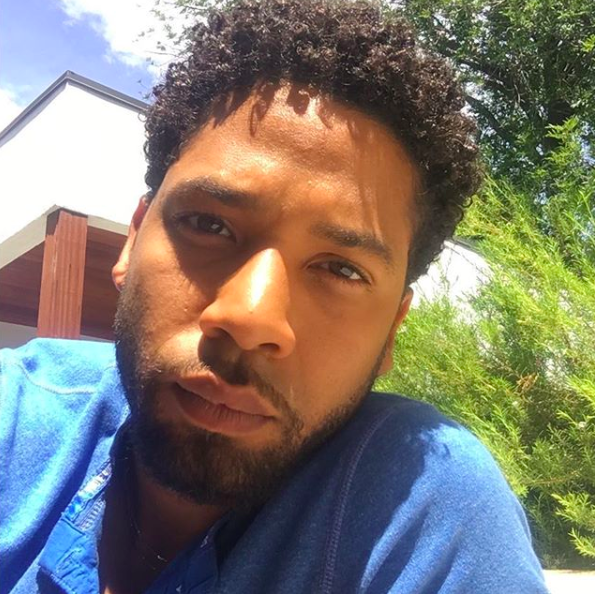 The Chicago prosecutor in the Jussie Smollett case is facing even more intense heat and scrutiny after her text messages have been released and gone viral.
Cook County State's Attorney Kim Foxx stirred up the whirlwinds again for denouncing Smollett as merely a "washed up celeb who lied to the cops." She also insinuated that Smollett was severely overcharged with 16 felonies, intensifying the ferocity of criticism against her.
Foxx compared Smollett's case to the much more serious sexual assault and pedophile case involving R. Kelly, who was charged with six fewer felonies than Smollett.
The Chicago Tribune posted Foxx's text messages after obtaining access to them through the Freedom of Information Act. Foxx decided to drop the 16-count felony charges against Smollett, inciting outrage from a large percentage of the country, including former Chicago Mayor Rahm Emanuel, the police union and the president of the United States.
The Tribune wrote that some of Foxx's text messages were very revealing.
Two weeks before she dropped the charges, Foxx texted First Assistant State's Attorney Joseph Magats on how she felt about the Smollett and R. Kelly cases.
"Sooo……I'm recused, but when people accuse us of overcharging cases…16 counts on a class 4 becomes exhibit A. Pedophile with 4 victims, 10 counts. Washed up celeb who lied to cops, 16. On a case eligible for deferred prosecution I think it's indicative of something we should be looking at generally. Just because we can charge something doesn't mean we should. (sic)"
When she was asked by the media why she shared her thoughts with Magats, according to the Tribune,  Foxx previously said:
"After the indictment became public, I reached out to Joe to discuss reviewing office policies to assure consistencies in our charging and our use of appropriate charging authority. I was elected to bring criminal justice reform and that includes intentionality, consistency and discretion. I will continue to uphold these guiding principles."
As has been widely reported, Smollett, 37, claimed he had been attacked by two White male Donald Trump supporters in the early morning hours in Chicago in late January 2019. The "Empire" actor said he was beaten up and had a corrosive substance poured over him and a noose put around his neck.
Smollett claimed the two men yelled homophobic and racial slurs toward him while screaming, "This is MAGA country," a reference to Trump's famous campaign slogan, "Make America Great Again."
The Chicago Police Department believes Smollett made the whole thing up in order to generate a groundswell of sympathy. This would, the police theorized, raise Smollett's brand profile exponentially which would then be leveraged by Smollett to negotiate a higher salary on "Empire."