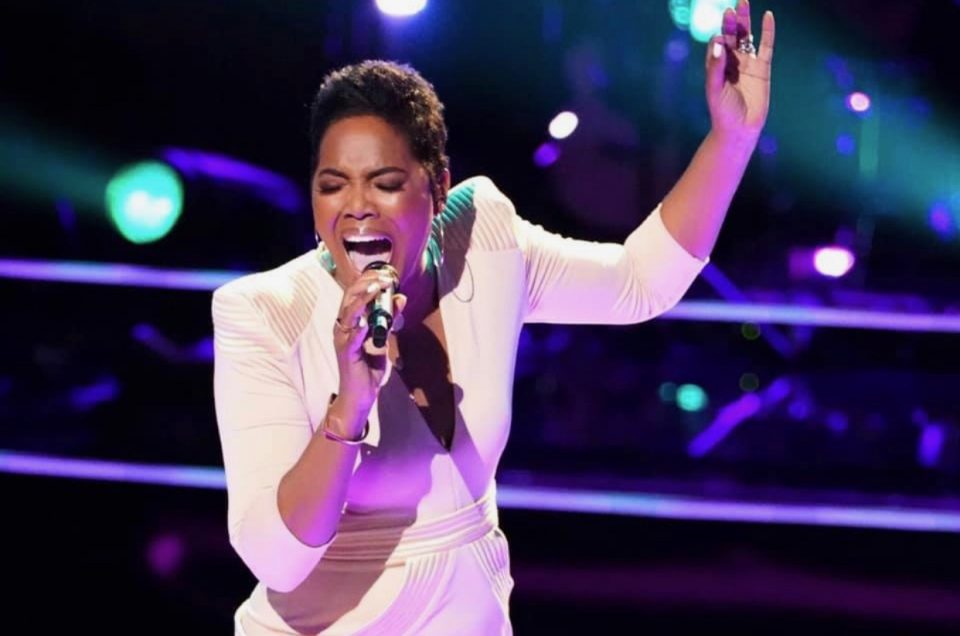 Beth Griffith-Manley is finally free from the doubt that delayed her decision to appear on NBC's "The Voice." After impressing the judges and viewers during her blind audition, she joined, Team Kelly. In a later episode, the Detroit native was stolen by EGOT recipient John Legend.
It almost didn't happen, but fortunately, she chose faith over fear. "I had always said that I didn't want to do any of these voice competition shows for several reasons," she explained via phone. "One is, I didn't want to be critiqued on TV or be rejected. I don't think I was mature enough vocally to handle that."
"I've just grown so much as a singer over the past couple years, trusting myself, believing in my own talent. I really just wanted to give myself another opportunity to grow and this was it. I could not let me get in the way of me."
Giffith-Manley was literally born to sing. She is the daughter of Johnny Griffith of Motown's seminal in-house musicians, the Funk Brothers. The statuesque beauty has sung backgrounds vocals for artists like Anita Baker and Kem. In 2017, she released her debut album Free. As the oldest member on this season of "The Voice," her talent comes with experience.
"I'm loving everything. I tell people that this is one of the best things I've ever done in my life," she said. "I just love the fact that I'm able to, for maybe the first time in my life, actually be an artist and focus on music. I'm able to get up, go work out and then go to rehearsal and work with a star for my coach."
Joining Legend's team has been a pivotal moment for Griffith-Manley as his coaching style mimics his name.
"He's extremely genuine. He's extremely nice. He is extremely charismatic. When we had the first night of our cross battles last Monday, all of the coaches walked in on the stage and three of them took their position on stage," she shared. "John came right over to his team like, I have to greet my people. When he leaves, he comes over and says goodbye to us. He knows everybody's name. He doesn't just wait, he comes over and there are hugs and kisses. So that warmth that you hear and feel with his voice is the same warmth that he gives you in person."
https://www.youtube.com/watch?v=CA3iaIhVseY
Monday night, viewers will get to take part in the decision to keep Griffith-Manley rising in the ranks of the competition. "This cross battle is a new concept that they're introducing this season and it's allowing America to vote," she said. "So on Monday, I will sing and Monday overnight, people will have the opportunity to vote, then the results of that voting will  broadcast live on Tuesday."
"The Voice" airs Mondays 8 p.m. and Tuesdays 9 p.m. EST on NBC. Viewers can vote by downloading "The Voice" app or on NBC.com. You can vote up to 10 times on both platforms.