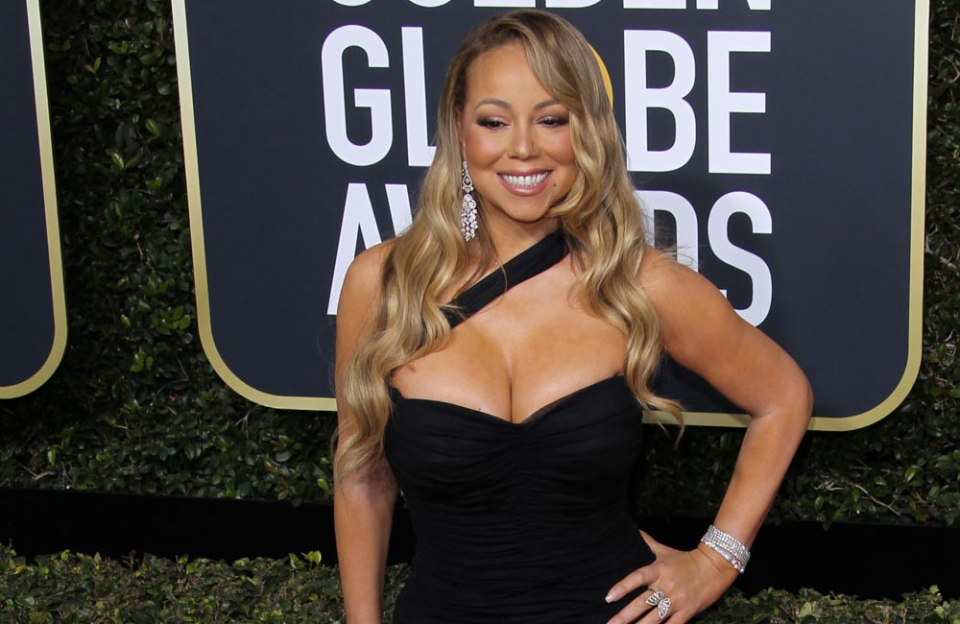 Arrivals for the 75th Golden Globe Awards ceremony, at the Beverly Hilton, Beverly Hills, California Pictured by: Splash News
[email protected]
Mariah Carey is set to star as an advisor on this star search show. 
The 48-year-old singer will be joining judge Jennifer Hudson on NBC's "The Voice" talent competition. As an advisor on the show, she will give assistance to the hopeful singers ahead of the show's Knockout Rounds.
Speaking about working with the fresh new talent, Carey said, "The sessions with the contestants, some of them have completely blown me away. It's like a humbling experience to be around all the raw talent."
The "We Belong Together" hitmaker admitted that she can sometimes get "caught up" in her "own world" as a singer, and said working with up and coming
talent
gave her the chance to step back and appreciate what other artists are "bringing to the table."
During an appearance on the "Today"
show
, she said, "I'm not saying that you get jaded being in the industry or doing your own music and really being caught up in your own world, but maybe a little bit. And it's nice to see other people and what they're doing and what they're working with and what they're bringing to the table in terms of their contributions as artists. So I really enjoyed it."
Carey's decision to join "The Voice" may come as a surprise to some fans, as after working as a judge on "American Idol" five years ago, the singer said she had the "worst experience of [her] life."
The "When You Believe" singer feuded with fellow judge
Nicki Minaj
while on the show, and later said their rivalry was mostly the fault of the producers.
"The Voice" airs Monday and Tuesday nights on NBC, and Mariah will appear on next week's episodes.