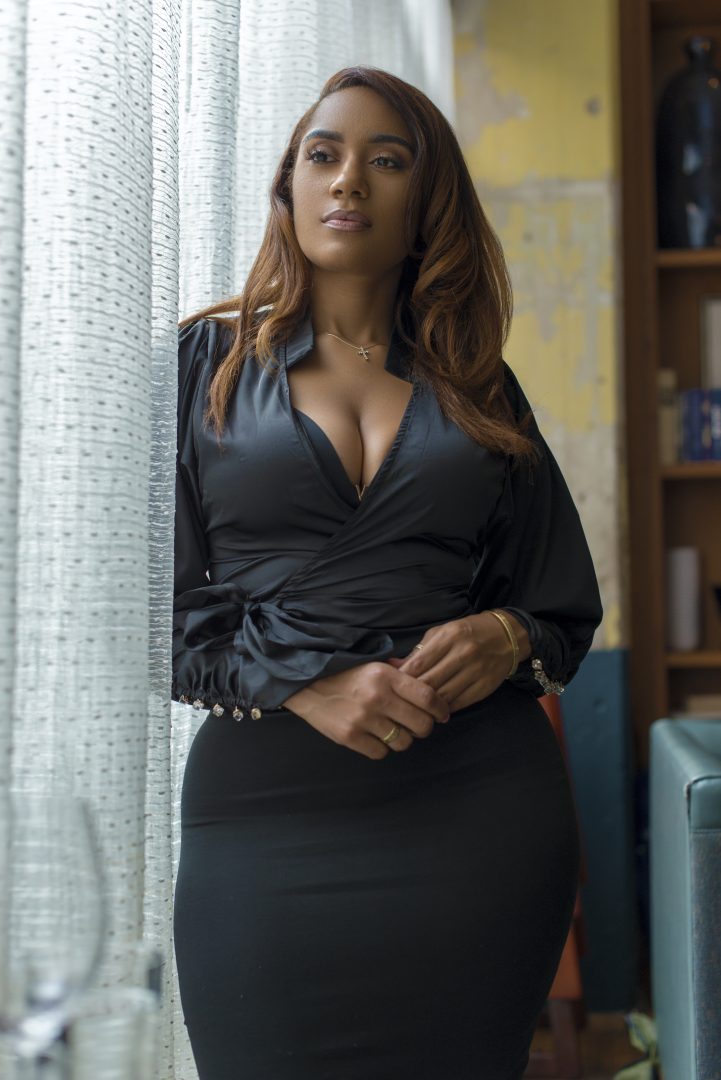 Brii Renee is an entrepreneur, entertainer, and humanitarian, and she is expanding her brand on various platforms. We sat down with Renee to find out how she got her start in radio and what is next for her in the world of entertainment.
For all that may not know of you, tell our followers who you are.
I am an ATL-ien born and raised radio personality, actress, host and entrepreneur. Sharing my personal journey on social media has earned me the title of influencer, with over 350K followers and growing. I am a co-founder of a nonprofit organization, Village Effect Foundation. I am an author and overall hustler.
How did you get your start on the radio?
As a teenager, I would have these recurring dreams of me working in radio. But after graduating college I changed my focus to film and television.
Then once I reached about 150K followers on Instagram, I was invited to the 404Boyz show with Ferrari Simmons and Fly Guy DC as their BAE of the week. I went to the show and just felt completely comfortable with being my authentic self. After the show, the program director, Solo, hit me up asking me if I was interested in a career in radio. At that time I was still waitressing at my family's club, The Blue Flame, and was looking for my next career path. I trained with Solo and shadowed other jocks, a year later I signed with Streetz 94.5fm.
You attended college, what did you major in?
I graduated from Georgia State University with a degree in film and television.
As an actress and a model, what major projects have you been a part of?
I was, "Jet Beauty of The Week," [the] last week of December 2016.
My first speaking role was in "When Love Kills," starring Lil Mama and Lance Gross, directed by Tasha Smith. I've made appearances in All Eyez on Me, "Tales," "Being Mary Jane," and "Survivor's Remorse." I have been a model and ambassador for multiple brands, including Queen Virgin Remy, Fashion Nova, PrettyLittleThing and the list goes on.
You have so many different talents, what is next for your brand?
I am gearing up for the official launch of my book, Caption This, Caption for Every Mood.
It's launching this fall. After that, I'm working on another project that's set to release next spring. I'm currently enrolled in TSAW La, where I take acting classes with Tasha Smith, every Monday. I'm constantly auditioning and working on my craft as an actress. So I will be on your television or big screen again very soon.
What advice would you give to someone that is looking to break into radio?
Think outside the box. Yes, there are traditional ways that can land you a job in the industry, such as school and intern. Which are cool and they serve their purpose? But, work smarter. Take initiative. Connect your own dots. Network across, not just up. Build your own vision and personal brand. Because If you build it, they will come.
What obstacles have you overcome as a woman in radio and entertainment?
As a woman, your reputation and integrity are always at stake in any male-dominated industry. You have to operate from an honest place of intention when making decisions. You have to master the skill of being politely stern.
Tune in to Streetz 94.5 FM every Sunday from noon to 3 p.m. and follow her on Instagram and Twitter at @Bristhename and on Youtube at Brii Renee.