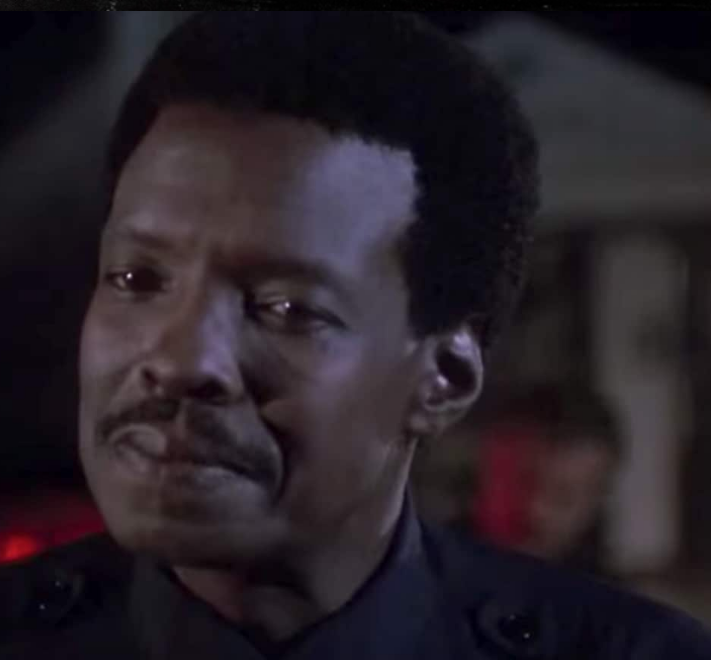 Despite being a Black man, Jessie Lawrence Ferguson's memorable and sinister cop character in the Oscar-nominated film Boyz N the Hood came to embody the dirty police officer that has terrorized the Black community for decades.
Ferguson has passed away at the age of 76 from natural causes in Palmdale, California, about 90 minutes northeast of Los Angeles, his family confirmed to TMZ.
His death shocked his family because, as his son Jace Ferguson told TMZ, he seemed to be in good spirits and health in the days leading up to his death. The son found Jessie Ferguson next to his bed with the TV on.
Law enforcement confirmed that there was no suspected foul play that contributed to Ferguson's death. But it will take an autopsy to obtain the details.
"He was a strong, beautiful intelligent black man and he wanted the best for his son and all people," Jace Ferguson told the entertainment publication.
Ferguson is best remembered for playing Officer Coffey in two of the more pivotal scenes in the classic John Singleton-directed Boyz N the Hood, particularly the one where he puts his large .38 Smith & Wesson pistol to Cuba Gooding Jr.'s throat.
Urbanites from Generation X and older will remember Ferguson from the basketball-based motion picture The Fish that Saved Pittsburgh where he played one of the goofy sidekicks to Julius "Dr. J" Erving's Moses Guthrie. His first major role came in 1979 when he played a role in the action television series "Starsky and Hutch." He also starred in other television series and films, including Star Trek: The Next Generation and John Carpenter's Prince of Darkness. 
It is tragically ironic that Ferguson died a week after John Singleton, who directed him in Boyz N the Hood, suffered a major stroke. Singleton remains in the intensive care unit as of Sunday, April 28, 2019.
See Ferguson's memorable scene below.