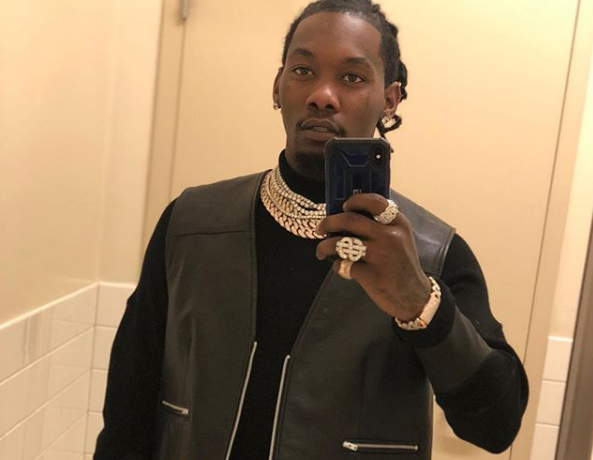 A warrant has just been issued for the arrest of Migos rapper Offset, which exacerbates his already complicated life that includes other serious legal entanglements.
Offset, 28, is wanted on a felony charge after laying the smackdown on a fan's expensive phone in suburban Atlanta about a week-and-a-half ago. That fan tried to take a selfie video of Cardi B's husband after the rapper bought some baby items at a local Target store.
When the fan eyed Offset, he pulled out his iPhone and started recording. He said, "What up, Offset?" as the rapper was walking by him and out of the Sandy Springs, Georgia, store. Offset did a karate chop on the phone and then, according to the so-called fan, growled at him with the menacing statement: "Get the f— out of my face."
https://www.youtube.com/watch?v=XbZDC9Mpdhc
The iPhone's screen shattered when it crashed to the ground. And since the phone cost over $800, it passes the legal threshold for a felony.
The fan, Junior Gibbons, filed a police report last Friday. His family said they only want Offset to pay to fix or replace the phone. The Sandy Springs Police Department, however, want a piece of Offset's hide.
The timing of this felony warrant — if there is ever a good time to get one — is bad because Offset was just busted on the other side of metro Atlanta during a traffic stop in Clayton County, Georgia. Officers found a weapon and weed during a search of the car. Offset was just notified that he's being prosecuted for being a felon with a firearm and for possession of marijuana.