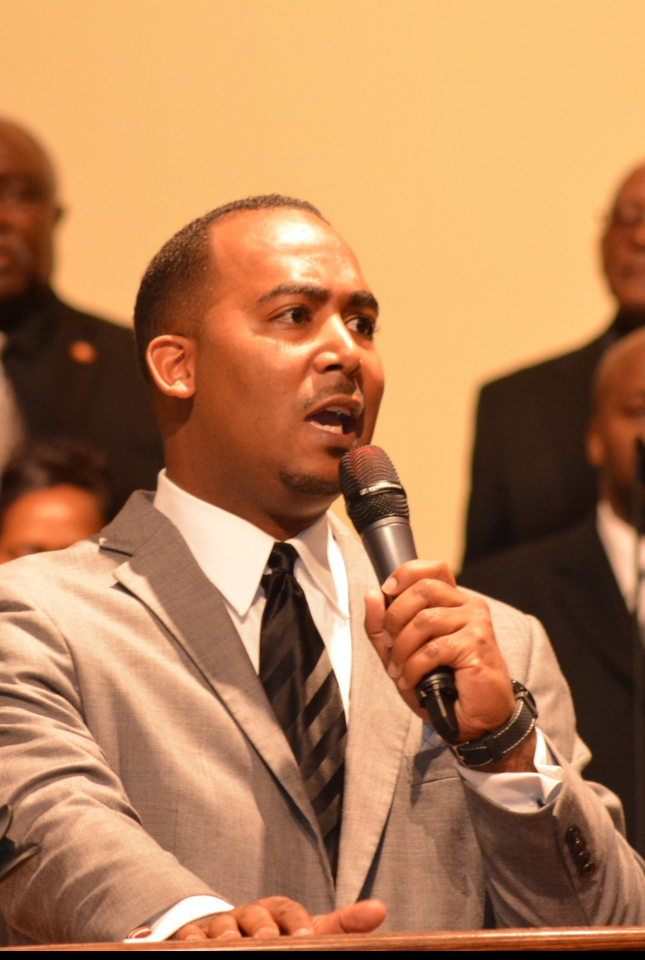 City:  Atlanta, Georgia
House of Worship: The Greater Piney Grove Baptist Church
Religion: Baptist
Social media handles: Facebook: Richard C. Flippin, Instagram: @rcflip_inc
Rev. Dr. Richard C. Flippin is a graduate of Morehouse College, Emory University's Candler School of Theology and has completed his doctorate studies at the Wesley Theological Seminary-American University. He also has been inducted into the Dr. Martin Luther King, Jr. Board of Preachers at Morehouse College's King Chapel as a "Distinguished Preacher."
Currently, he is the executive pastor of The Greater Piney Grove Church where his father, Dr. William E. Flippin, Sr., serves as the senior pastor.
 When did you know that God was calling you to be a messenger of the gospel?
I knew I was called to preach during my sophomore year at Morehouse College. I knew I had a "calling" on my life. However, during my college tenure, it was clear I had, as Martin Luther King, Jr. described with his call to ministry, "the urgency to serve."
How important is it to have a personal relationship with God, Jesus Christ or a Higher Power?
This is the most important relationship to secure. It is life or death to have it. Why? A relationship with God (Higher Power) allows one to attain peace, purpose, and power.  Peace whenever opposition comes. Purpose to continue to walk in one's destiny. And power, that's reassurance and stability for daily living.
What three successful habits are a part of your daily routine that help you maintain your success, sanity, and peace of mind?
Everyday, I meditate in the morning and evening with reading or quiet reflection. Each evening, I evaluate my day and determine how I can improve the following day and week. Lastly, I remember to enjoy life, try not to rush the process, and appreciate the moments life gives me.
 As a pastor, what is your greatest or proudest achievement?
The greatest achievement is to follow in the same footsteps of ministry of both my late grandfather, Rev. Moses Taylor, and father, Rev. William E. Flippin, Sr., and to continue the legacy of ministry along with my brothers, Rev. William, Jr. and Rev. Joseph Flippin. That's also my proudest achievement.
How do you incorporate technology into today's church?
The Grove utilizes technology daily and weekly by making our rich traditions, our services and our activities adaptable through technology (social media, services streaming, via our app, free wi-fi on our campus, various ways to give) and being accessible to friends either in the comfort of their homes or on our campus 24/7.
Who is your biggest inspiration? Why?
My niece, Shamel Emani. She is the first grandchild of my family. When I look at my niece now, I am inspired each day to be and do my very best so she will have endless opportunities and possibilities so she can go even further than my brothers, sister, and I have gone or will go.