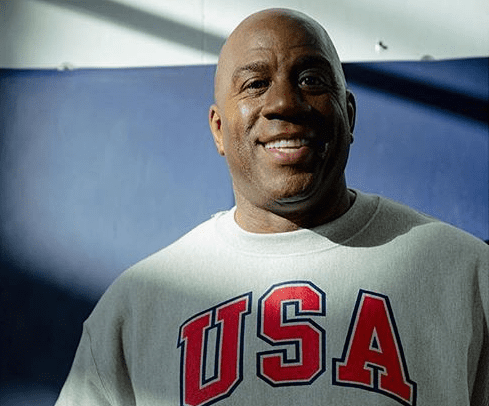 In an exclusive interview with "First Take," this morning, May 20, Earvin "Magic" Johnson shared the source of his frustration and what made him step down as the President of Basketball Operations for the Los Angeles Lakers last month.
"My frustration was, you gotta let me hire my own people," he told the "First Take" crew of Stephen A. Smith, Molly Qerim and Max Kellerman. "If you want to elevate yourself, I'm all for that. You want growth in corporate America or at the Lakers, I'm all for that too. But it's a way to get that and it's not talking about the person that's above you. So I told them, 'When I'm not having fun, I'm gonna leave.' And I just didn't have fun anymore."
As transparent and lucid as he could tell it, the five-time world champion identified general manager Rob Pelinka as the individual who ultimately drove him out. Among the issues and the one that ultimately "broke the camel's back," was Magic's desire to fire Luke Walton and choose a new head coach — a topic that was met with undue opposition.
Johnson also spoke on the state of his relationship with Lebron James, confirming his departure has not affected their relationship. He does, however, respect James' now public reaction, which was detailed on HBO's "The Shop."
"I love Lebron," he said with not a trace of uncertainty. "I love his family, what he's done for the Laker's organization … but sometimes as a man you have to make decisions based on your well being and I made that decision based on me and my own happiness. I could have done it a different way, but I did it my way."
Johnson crystalized the state of the Lakers' organization, basically characterizing it as an unadulterated mess. He offered that there are "too many people at the table," too many voices and the Lakers' owner, Jeanie Buss allowed those voices to influence decisions that should have been his to make.
As fate would have it, the Lakers and Rob Pelinka will introduce their new head coach, Frank Vogel, this afternoon and in the aftermath of this explosive interview. Check out a portion of the conversation below.