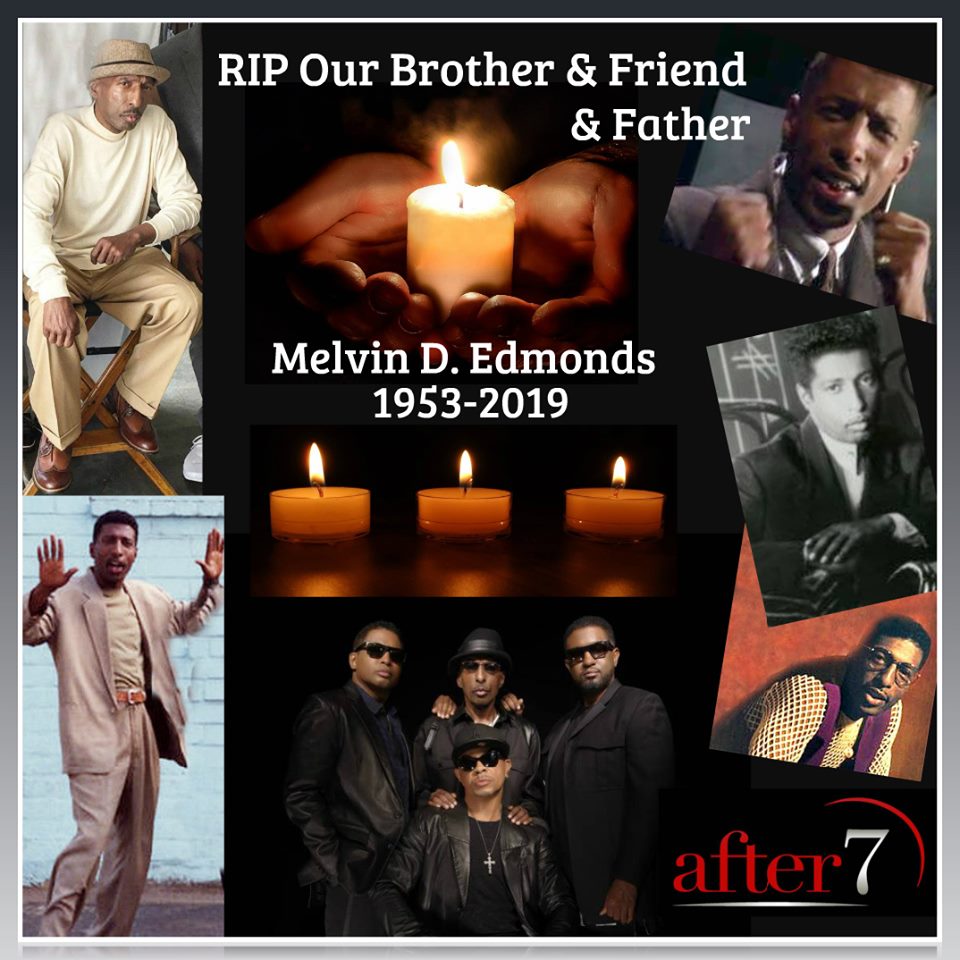 Melvin Edmonds, the older brother of legendary singer-songwriter Kenny "Babyface" Edmonds and a founding member of the 1990s R&B group After 7, has died at the age of 65.
Edmonds' son, Melvin Jr., confirmed his death and it was posted on After 7's Facebook page.
His passing took everyone by surprise. CNN reported that Edmonds suffered a stroke back in 2011 and was in deteriorating health in the ensuing years. However, his family and friends were hopeful because he rebounded health-wise recently and even appeared on the group's latest album, 2016's Timeless.
That's why Edmonds' passing shocked his inner circle.
"We the group After 7 are deeply hurt and saddened by the unexpected, sudden loss of our brother, friend & Jason's father, Melvin D. Edmonds, age 65 on Saturday, May 18, 2019," the group said on Facebook. "We are doing our best to cope and thank you for your understanding in giving us the time we need during these very difficult days."
Edmonds and After 7 are best known for their debut album featuring smash R&B hit "Read or Not" as well as "One Night" and continued churning out hits throughout the 1990s.
Melvin Edmonds grew up in Indianapolis the second of six Edmond brothers: Marvin Jr., Melvin, Michael, Kevon, Kenny "Babyface," and Derek, according to the Indianapolis Star.
Babyface and friend Antonio "L.A." Reid were in another group called the Deele and eventually became legendary hitmakers for multiple artists in the '90s. Melvin Edmonds and brother Kevon hooked up with friend Keith Mitchell to form After 7.
But the two groups would circle back to work with each other, as L.A and Babyface would write and produce After 7's biggest hit, "Ready or Not" and their self-titled debut would go platinum. They also enjoyed success with hits like "Can't Stop" and "Heat of the Moment" in the '90s.
With Melvin Edmonds' son Jason joining After 7 in 2015 and Melvin returning, the group returned to Billboard glory with the hits "Let Me Know" and "I Want You." The two tracks soared into the top 10 and top 5, respectively, on the Adult R&B chart, according to Billboard magazine.