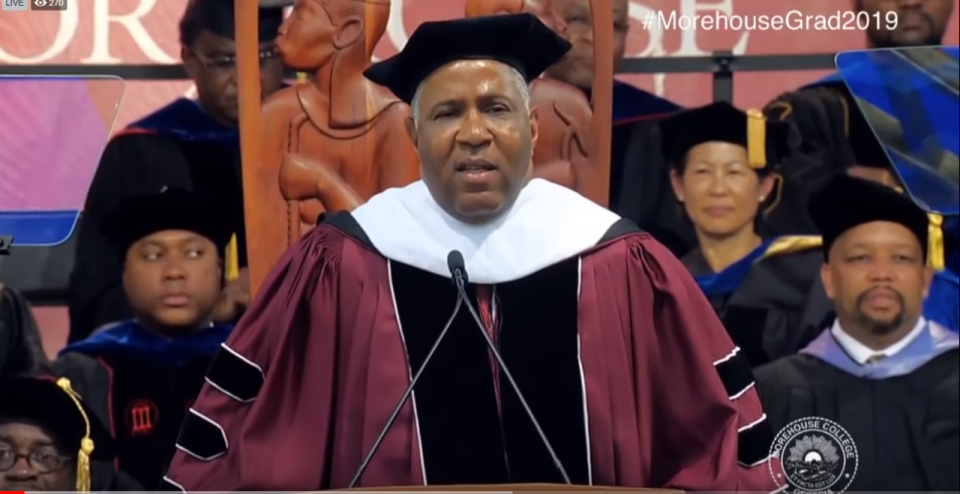 A Beverly Hills jeweler was so inspired by billionaire Robert F. Smith's monumental act of kindness to the graduating class at Morehouse College that the jeweler is going to give each grad a gift as well.
As rolling out reported, the Black billionaire pledged to pay off all of the student loans for the 400 graduating students at Morehouse during his commencement speech on Sunday, March 19, 2019, in Atlanta.
The jewelers at the famous Jadelle are now feeling altruistic as well, according to TMZ. Shortly after Smith's gesture made international news, Jadelle contacted Smith's wife, Hope, to discuss what they planned to do.
Jadelle, which routinely does business with A-listers like Kim Kardashian, Justin Bieber, Jamie Foxx, Sofia Richie and others, is now going to design custom cufflinks for the 400 Morehouse grads.
The jeweler is footing the bill to the tune of $250K. According to TMZ, the jewelers are hoping to have this major project done for the students by August.