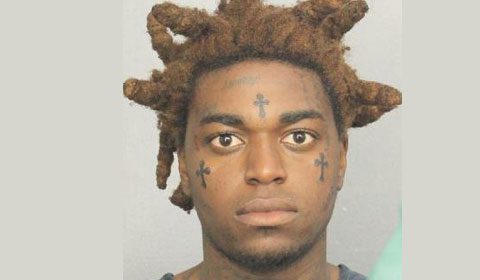 Despite being embroiled in his own legal drama, rapper 21 Savage has a piece of advice for embattled emcee Kodak Black who is staring at a mountain of charges and arrests — and decades in prison.
"I don't know what's going on," Savage told TMZ as he was leaving the TAO in Hollywood, "but I'm hoping for the best though. I ain't never been in those types of situations.
Savage, who is fighting immigration officials to prevent his deportation to his legal home of England after overstaying his visa here in the United States, refuted the theory that there was some conspiracy against Kodak or that there are "hip-hop cops" who are especially targeting Black rappers.
"The law is the law. You break the law, you gotta deal with the consequences," he siad. "That's just how it go. Rappers just have be more careful, you know."
Kodak, as rolling out has reported previously, is now holed up in jail without bail after being picked up by ATF agents and U.S. Marshals at the Rolling Loud festival in Miami for filing a false application to purchase firearms as a felon. He is also going to trial for allegedly raping a young South Carolina coed. And still has to deal with the arrest at the US-Canadian border for being caught by border agents with weapons and weed.
"Some rappers just make bad decision," he added. "You just have to honor up. You have to stand up and face it. There's some unfair s— going on, and there's some fair s— going on."