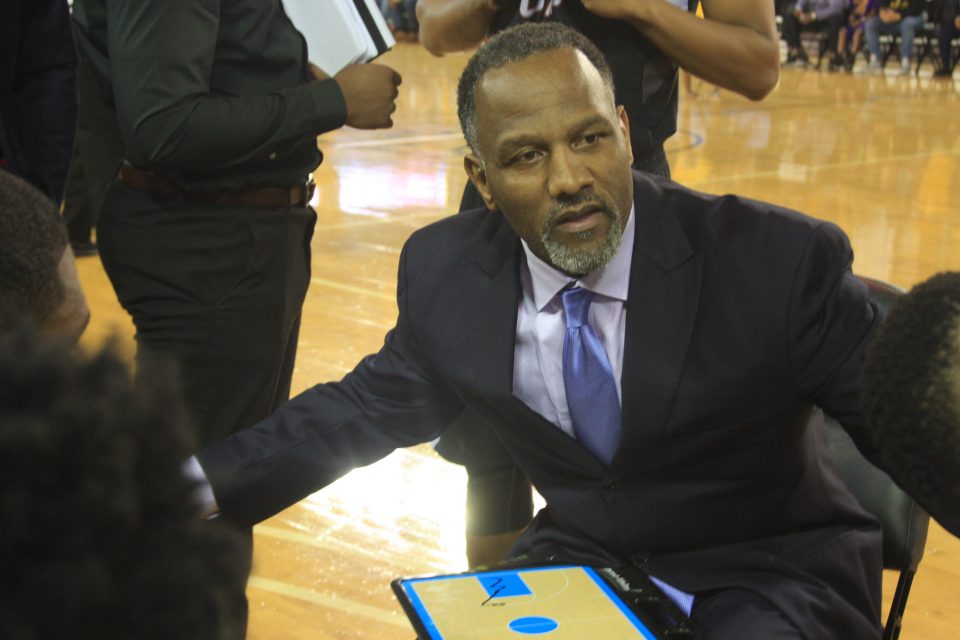 The conversation surrounding the lack of resources and finances at historically Black colleges and universities continues to be a hot topic.
George Lynch, the men's basketball coach at Clark Atlanta University (CAU), is attacking the problem with a unique fundraising effort.
On Friday, May 31, 2019, Lynch will host Arts for Athletes, a signature fundraiser for the CAU men's basketball program.
"We are bringing awareness to all HBCUs — not just Clark Atlanta University — that there's a need for support in athletics," said Lynch, who took over the Panthers program for the 2018-2019 season.
Lynch often found himself struggling to afford the basics, such as a training table or a weight room for his student-athletes throughout the year.
"Where I came from at the University of North Carolina, we had the Rams club, we had alumni, and people who were willing to support the program in order to make us successful. Without that support, it is very hard to compete," Lynch said. "The guys burn about 2,500 calories a day, and the finances we have currently only allowed them to replace it with 500 calories — a subway sandwich. For me that's disappointing."
During the event, Lynch will try to raise $200,000 for the men's program. The funds will be used for scholarships, summer school, equipment, meals and tutors.
Now in its third year, Arts for Athletes will be held at the Westside Cultural Arts Center. The fundraising event will feature live and silent auctions, a roundtable with professional athletes, cocktails and dancing.
For tickets, visit flight-9.com