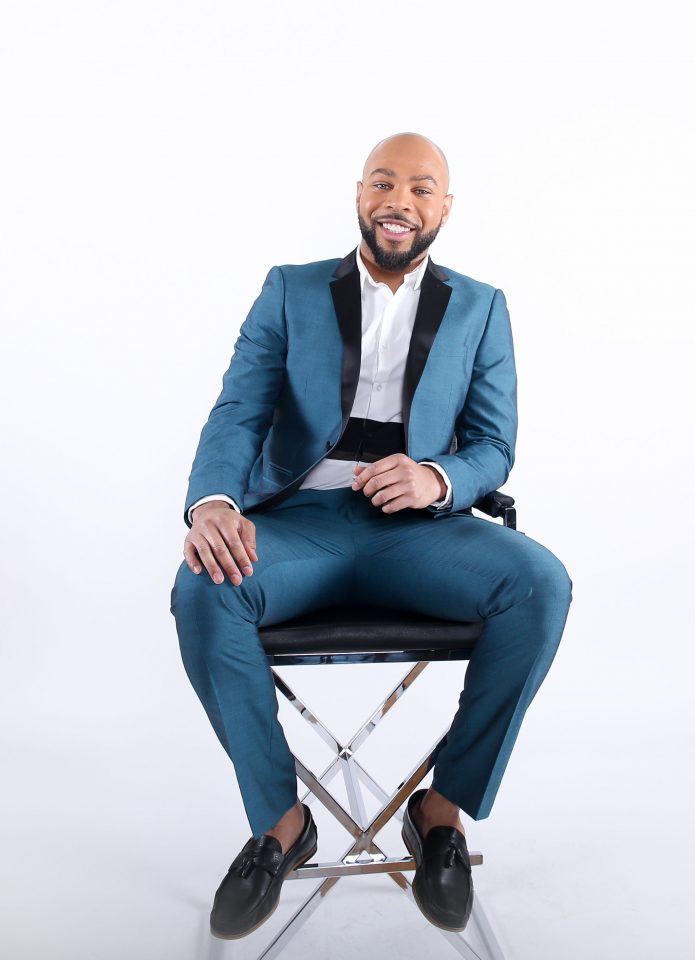 Dennis Williams (Photo Credit: Leonard Poteat Photography)
Playwright Dennis Williams is taking over The Warner Theatre in Washington, D.C., with I've Cried the Blues, a poignant musical exploring the life of a Black family during the blues era of 1945, in Little Rock, Arkansas. The family's roots are nearly ripped apart as they deal with the ills of racism and sexism.
Williams, who is the CEO of Legendary Studio Shows Universal, has done more than 150 shows and concerts. He has curated successful events with industry greats such as Tweet, LeToya Luckett and Luenell. His latest, I've Cried The Blues, will feature soul singers, Avery Sunshine and Keke Wyatt.
Inspired by the iconic Broadway musical The Color Purple, I've Cried The Blues shows "the power of being together, the solid foundation of the Black family and the Black community," Williams said.
"It came from a lot of the stories that we weren't able to tell in certain places. That's where the juke joint came from. We were able to come in there and perform for each other because we couldn't go into those other venues unless we were coming through the back doors and performing for White folks," he said.
Williams relies on his faith to guide his body of work. "Whether it's something that is comical or whether it's something that is serious, I've always referenced back to God," he said. "I believe that is our foundation and that is the thing that gets us through some of the best times in our lives and some of the most difficult times in our lives."
Avery Sunshine, who plays herself, is an energetic healer through her music. Her government name is Denise Nicole Johnson, but her moniker reflects her true character. Williams sought the "Call My Name" singer for a couple of years prior to their connection. Besides the allure of her lush vocals, he chose her because his mother "loves some Avery Sunshine" and her stage name was "just fitting."
Sunshine gushed with excitement, as she spoke about portraying an integral part of Black culture. "I play the common day Shug Avery, in a juke joint," she said.  "The juke joint is a place of healing. Very much like our shows today, I feel like wherever I am, it's a juke joint."
Both Williams and Sunshine look forward to future collaborations that will uplift more audiences. The burgeoning entertainment mogul's influence is expanding with each project he launches. "My biggest goal is to do at least a 10-city tour," Williams revealed. "The Warner Theatre, it's a really, really tough theater to get into. I mean, you have all the greats that come there, like Tyler Perry tours there and Je'Caryous Johnson tours there. Now Dennis Williams, Avery Sunshine and Keke Wyatt are in there."
I've Cried the Blues will run, one night only, Saturday, June 8, 2019, at The Warner Theatre in Washington, D.C.
Watch the trailer below, and follow Legendary Studio Shows Universal on social media @LSSUniversal.