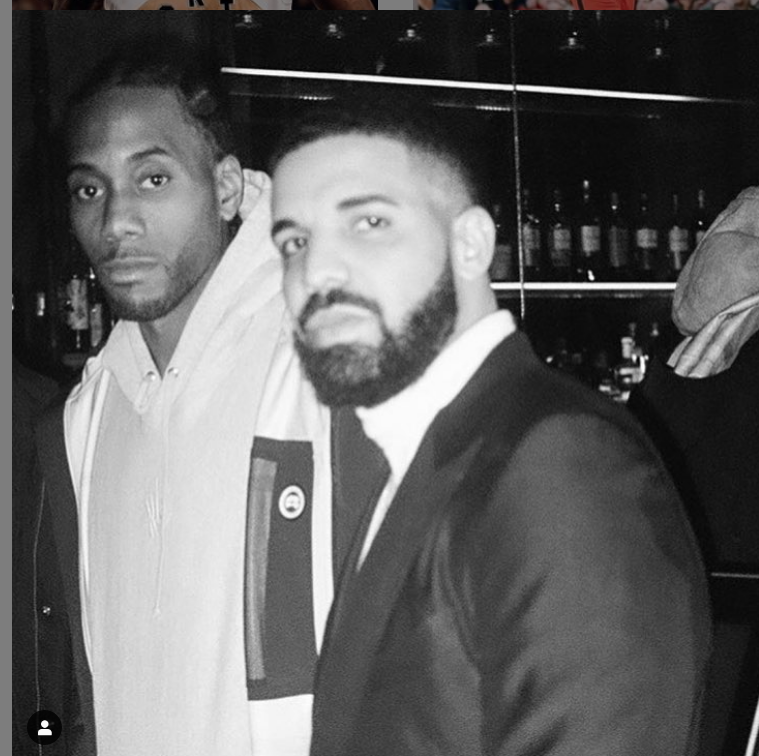 NBA superstar Kawhi Leonard has filed a lawsuit against Nike, accusing the shoe and apparel goliath of stealing his "Klaw" logo and wrongfully copyrighting it without "without Leonard's knowledge or consent."
The Toronto Raptors' franchise player, who is currently playing in the NBA championship series against the Golden State Warriors, says in the lawsuit that he personally drew the "Klaw" symbol himself. He claims, according to the documents obtained by TMZ, that he let Nike borrow the logo when he signed with them from 2011-2018.
Leonard has since left Nike after signing with New Balance in 2018.
"Leonard traced his notably large hand, and, inside the hand, drew stylized versions of his initials, 'KL,' and the number that he had worn for much of his career, '2,'" the lawsuit contends.
According to the New York Times, Leonard learned of Nike's move to claim the "Klaw" logo when the Los Angeles Clippers asked Nike's permission to use the symbol as a way to try to recruit Leonard to their team next year. Leonard becomes a free agent at the end of this season.
Leonard is claiming Nike "committed fraud on the Copyright Office" by registering his logo when it was mutually beneficial for either party.
Leonard's Raptors are currently tied with the Warriors in the NBA Finals, with each team claiming one victory. Leonard is averaging 30.9 points and 9.1 rebounds this postseason. The series shifts from Toronto to Oakland, Calif., for game three on Wednesday.